If you're looking for something fun, entertaining or educational to do over the holiday weekend, you've come to the right place. We've created a list of some of our favorite events this long weekend so you won't miss a thing. Enjoy!

PHOTO COURTESY OF PHILLY HOME SHOW
JANUARY 18th - 20th
Pennsylvania Convention Center, Philadelphia
Adults (Door) $13, (Online) $10, Children Ages 6-12 $3, Under 5 FREE
Each winter in Philadelphia, hundreds of home exhibitors and home design experts join 40,000 attendees at the Pennsylvania Convention Center for the Philly Home Show, a 2 weekend long event that inspires owners and renters alike to renovate their spaces.
In addition to exhibitors, guest designers and celebrities from the home design world speak to and inspire crowds at the event.
​Click HERE for more details.
PHOTO COURTESY OF LONGWOOD GARDENS
January 19th - March 24th
Longwood Gardens, 1001 Longwood Road, Kennett Square
Cost: Timed admission tickets required: $23, Adults; $20 Seniors; College Students (with ID); $12, Youth (5-18); Free, Children (4 & under)
They have a special orchid on display in their Orchid House! Rarely seen in the United States, Ophrys scolopax is a species of orchid found across Southern Europe, Northern Africa, and the Middle East. This is the first year that the orchid has flowered for them and they are very excited to share its magnificence with guests. ​Click HERE for more details.
Celebrate MLK Day with a joyful evening of music & culture, including gospel, jazz, Broadway tunes and spoken word from Dr. King's recorded speeches. Experience this uplifting tribute on Sat. Jan 19th at 8 pm in the Exhibition Hall. Limited tickets still available, click HERE. ​
Beatlemania Now at VF Casino
Saturday, January 19th, 8 pm
​Valley Forge Casino Resort, 1160 First Ave, King of Prussia
Through 5 scenes and costume changes, the cast of Beatlemania Now performs live on stage against a backdrop of stunning images spanning the most exciting decade of modern times, the 60's! You'll be singing along, dancing in the aisles, and experiencing emotions you thought were long forgotten.
Don't miss your chance to see the amazing show that is BEATLEMANIA NOW on January 19th only at Valley Forge Casino Resort.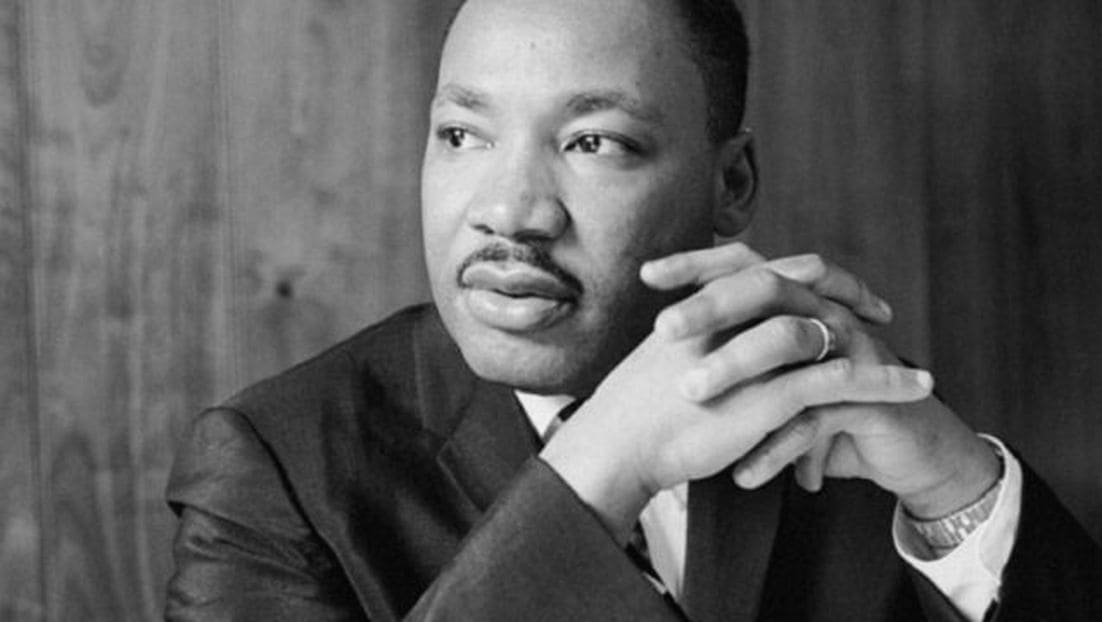 PHOTO BY P. MEYER FOR VISIT PHILADELPHIA
​
January 18th - 21st
The African American Museum - 701 Arch Street, Philadelphia
Screening on Friday evening: FREE; General Admission from Saturday through Monday: $2 (Yes, just $2)
​During The African American Museum in Philadelphia's annual MLK Weekend Celebration, residents and visitors can enjoy a free film screening on Friday, a jazz presentation with vocalist and composer Ruth Naomi Floyd on Sunday, a scavenger hunt on Monday, January 21st, a keynote conversation between journalists Stephanie Renee and Alejandro "Ali" Danois on Monday, access to the museum's current special exhibit, Cotton: The Soft, Dangerous Beauty of the Past and much more.
Click HERE for more details.
Saturday, January 19th, 8pm
Ardmore Music Hall, 23 East Lancaster Avenue, Ardmore
$35 Advance / $40 Day of Show / $55 Seated
John Oates is one half of the best-selling duo of all time, Hall & Oates, as well as an accomplished solo artist. A member of the Rock and Roll Hall of Fame and the Songwriters Hall of Fame, Oates embarked on a long-awaited solo career in 1999. He has recorded six solo albums and the 2015 DVD docu-concert Another Good Road. His seventh project, Arkansas, will be released by Thirty Tigers in February. The Good Road Band is an impressive lineup consisting of Sam Bush on mandolin, Russ Pahl on pedal steel, Guthrie Trapp on electric guitar, Steve Mackey on bass, Nat Smith on cello, and Josh Day on drums and percussion.
Click HERE for more details and tickets.
January 19th & 21st
Museum of the American Revolution, 101 South Third Street
Free with Admission
What does it take to change the world? Visit the Museum and experience a revolution in action as we honor Martin Luther King, Jr. and the day of service.
Vocalists and musicians from the Philadelphia Jazz Project will present We Shall: A Lyrical MLK Celebration on Saturday, January 19 at 3pm, as part of a weekend-long celebration of service and community. The engaging intermingling of spoken word, singing, and instrumental music will pay tribute to one of America's greatest citizens and thinkers, Rev. Dr. Martin Luther King Jr. Utilizing brief excerpts from King's speeches and sermons as inspiration and a combination of gospel, jazz, and blues music, the piece will explore the inner workings of a mind and body in struggle. The performance is free with regular museum admission.
Throughout the weekend, celebrate the value of community and explore the perse cultural landscape of Revolutionary Philadelphia in Hamilton Was Here: Rising Up in Revolutionary Philadelphia. Join a free, daily 30-minute talk of the Museum's core Galleries to learn stories of African Americans who found freedom in all sides of the Revolutionary War.
Click HERE for more details.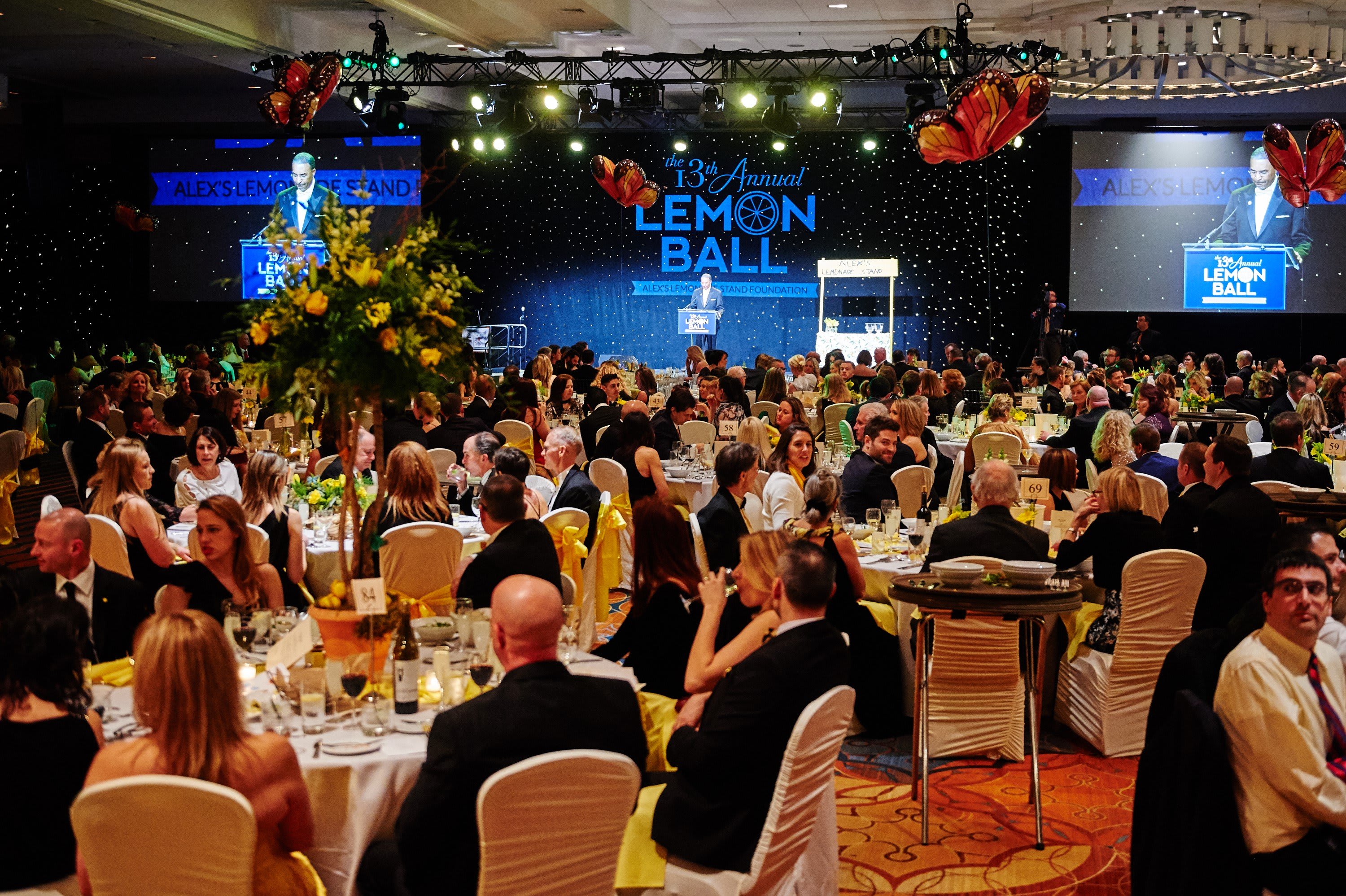 PHOTO COURTESY OF www.alexslemonade.org
Saturday, January 19th
6:30 pm - Midnight
Philadelphia Marriott Downtown, 1201 Market St, Philadelphia
Ditch the standard cufflinks and suitcoat because Alex's Lemonade Stand Foundation's Lemon Ball isn't your generic gala. Complete with lemon yellow ties, heartwarming speeches by kids fighting cancer and fond remembrances of Alex Scott's lasting legacy, this annual event has inspired attendees since 2006. The unforgettable evening kicks off with a reception full of amazing auction items before transitioning to a ballroom for a gourmet meal and meaningful onstage program. Everyone ends the night dancing away to a live band before heading home knowing their support made a huge impact for ALSF. Alex's parents Liz and Jay Scott will co-chair the gala with Chip and Stephanie Olson.
​Click HERE for more details.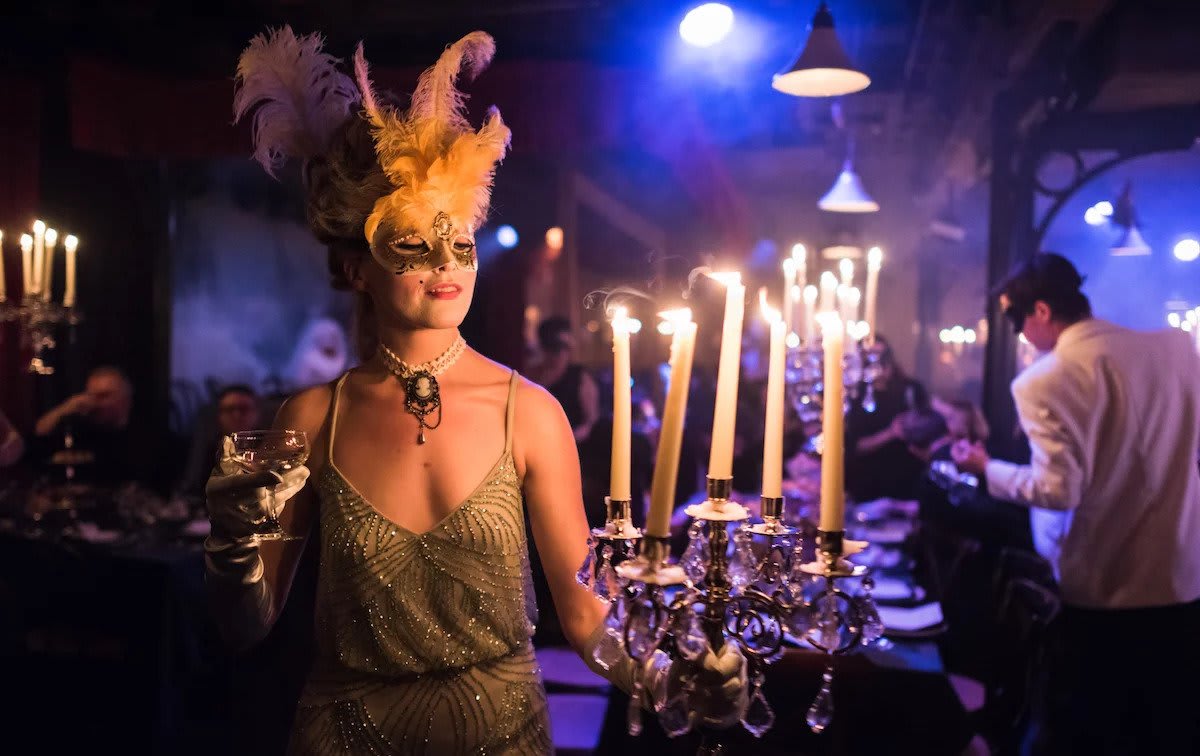 PHOTO COURTESY OF www.withoutacue.com
January 18th & 19th, 7pm
Peddlers Village, Rt 202 & 263, Lahaska
Tickets: $69.95 per person (Includes dinner, show, tax and gratuity).
Call: 215-794-4000 for reservation
Your favorite ladies from the '80s are throwing a party, and you're invited! Sophia, Blanche, Rose, and Dorothy have worked long and hard to throw the perfect celebration, but will they still be celebrating when they discover a deadly flaw in their party guest, Arthur? As Sophia attempts to lighten the mood with a song, someone's attempting to lighten the mood with a bang! Who could the killer be? Cast your vote! Perhaps you can solve this Golden Girl Mystery!
Click HERE for more details.
Winterfest Brewfest at Blue Cross RiverRink Winterfest
January 19th - 20th
Blue Cross RiverRink Winterfest, 101 S. Christopher Columbus Blvd.
Free with pay-as-you-go pints
Come enjoy great winter beers at Philadelphia's largest outdoor ice skating rink and winter wonderland! Head down to Blue Cross RiverRink Winterfest January 19th & 20th for the Fifth Annual Winterfest Brewfest! Enjoy samples of local and regional craft brews throughout the weekend. If you find a new favorite, grab a pint! They'll all be featured on tap. Must be 21+ to sample.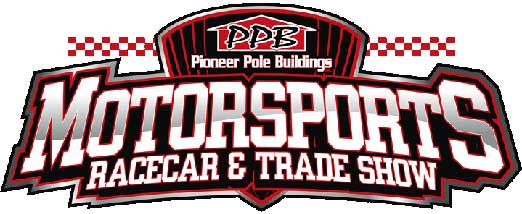 PHOTO COURTESY OF GREATER PHILADELPHIA EXPO CENTER
January 18, 2– 9 pm, January 19, 11 am – 9 pm, January 20, 11 am – 4 pm
Greater Philadelphia Expo Center at Oaks, 100 Station Avenue
Motorsports Race Car & Trade Show combines industry, media, and consumer audiences exploring the newest equipment and most-innovative technology in the motorsports industry. All forms of motorsports are represented - circle track, drag racing, road racing, dirt and asphalt - for three action-packed days. You will find something for everyone when you walk the aisles of the Motorsports Race Car & Trade Show.
The Greater Philadelphia Expo Center, all 250,000 square feet and four sections of it, will be filled to capacity. The Motorsports Race Car and Trade Show is brought to you by Pioneer Pole Buildings, Fueled by Sunoco, and Distributed by Insinger Performance.
Click HERE for more details.
Keep in mind that the Benjamin Franklin Parkway is expected to be packed with thousands of people Saturday for the Women's March on Philadelphia. Be sure to plan any travel and activities accordingly.
​
Please note that due to the federal government shutdown, attractions in Independence National Historical Park (including The Liberty Bell Center and Independence Hall) are closed.
Enjoy the holiday weekend!
​Sources: www.visitphilly.com, www.uwishunu.com, www.valleyforge.org, www.amblermainstreet.com, montgomercountyalive.com, eventbrite.com