If you're looking for something fun, entertaining or educational to do over this holiday weekend, you've come to the right place. We've created another list of some of our favorite local events this weekend so you won't miss a thing. Enjoy!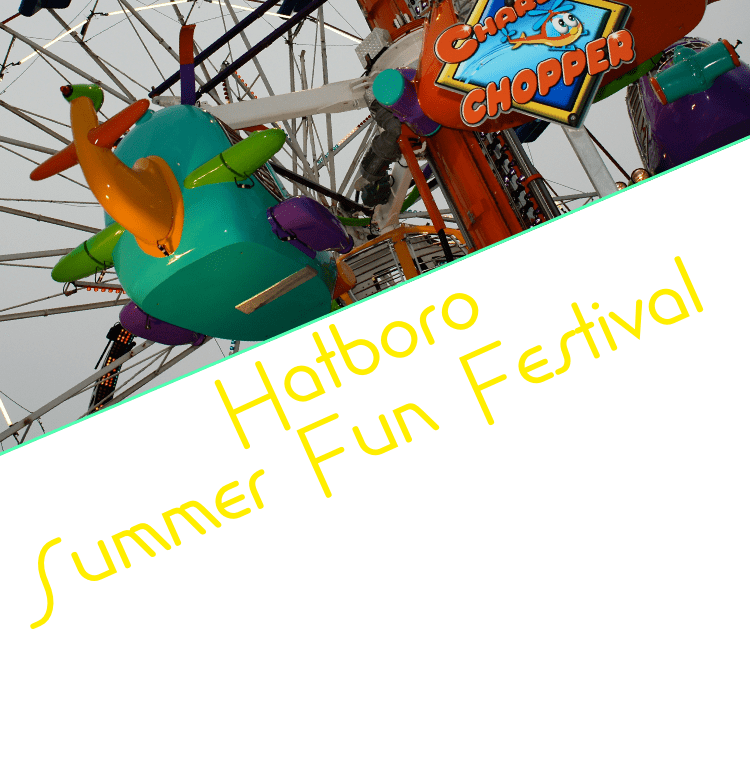 All Weekend
Miller Meadow, York Rd. & Horsham Rd, Hatboro, PA 19040
A Lot to See And Do: Thrill Rides - From small kiddie rides to major family rides to spectacular thrill rides, there is something for everyone! Food - Bring your appetite as we have all of your favorites you have come to love an enjoy. Hamburgers, hot dogs, sausage sandwiches, pizza, cotton candy, funnel cake, popcorn and more.
Live Entertainment - From your favorite music from the past to the present, we have it all. Live DJs and Bands. Fun for the Entire family!
Fireworks Friday night, May 24th!
​Click HERE for more details.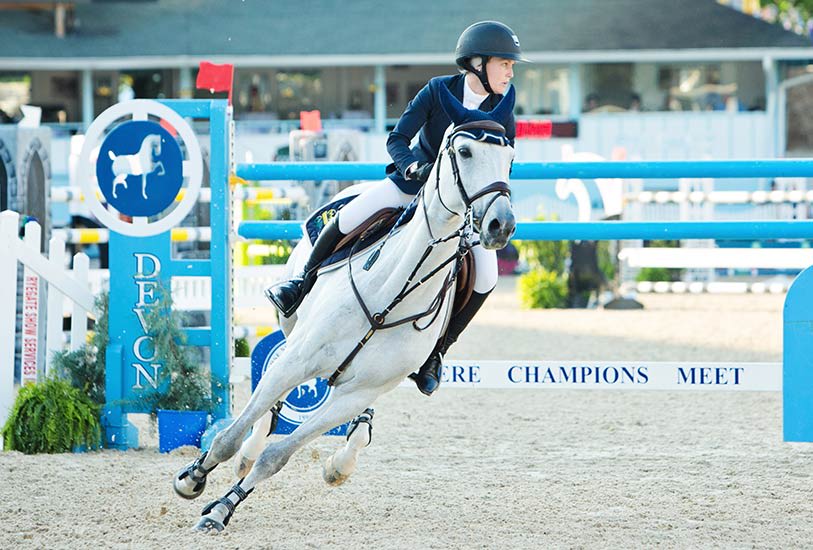 BRENDA CARPENTER PHOTOGRAPHY
May 23rd - June 2nd
Devon Horse Show Grounds, 23 Dorset Road, Devon
The Devon Horse Show and Country Fair is a 10-day event, attracting horse lovers from around the world. Look for big crowds at the Grand Prix, which is so competitive that horses must complete a year-long qualifying process in order to compete.
Also popular is the Country Fair, where you can tour the stables and meet the horses and riders as well as try some snacks from local vendors and take in a juried art competition.
​Click HERE for more details.
Memorial Day Celebration at the American Legion Post 10
Monday, May 27th, 1 pm
American Legion Post 10, 493 S. Bethlehem Pike Ft. Washington
Join them for their Memorial Day Celebration on May 27th. Service starts at 1 pm with picnic to follow.
Free Event - All Are Welcome!
UNIVESTival Weekend at Spruce Street Harbor Park
May 24th-26th
Spruce Street Harbor Park, 301 S. Christopher Columbus Boulevard
Rain Date: May 31 - June 2
Enjoy three full days of entertainment, activities, and more at this weekend-long festival thanks to their sustaining sponsor Univest. Come for the musical performances and free activities produced by Tiny Room for Elephants, and stay for the beautiful setting and great food. Plus, take your chance at the Univest Prize Vault for a chance to win amazing prizes such as gift cards, toolsets, electronics, and much more while supplies last. To win, guests will be able to pick a key out of a bowl for a chance to unlock the vault on Saturday and Sunday from noon to 5 pm. Guests that unlock the vault will be able to choose a prize!
Fireworks will cap off Saturday festivities at 9:30 pm!
U.S. Air Force Band Full Spectrum Concert & Fireworks at Great Plaza at Penn's Landing
Saturday, May 25th
They're kicking off the unofficial start of summer with a FREE concert and fireworks show! The concert begins at 8 pm. The fireworks show begin at 9:30 pm!
Full Spectrum is an 8-piece, electrifying, high energy "pop & hip-hop" band out of the United States Air Force Heritage of America Band. This dynamic group of Active Duty musicians is assembled from areas throughout the U.S., but call Langley AFB, Virginia home. The band is made up of 3 vocalists, keyboards, guitar, bass, drums, and an audio engineer.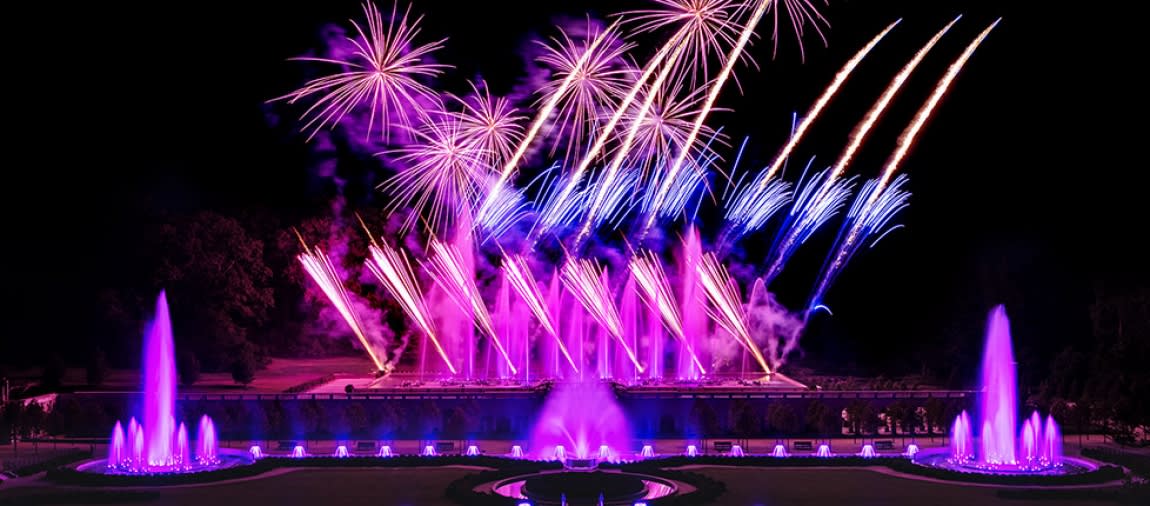 PHOTO BY H. DAVIS
Sunday, May 26, 9:15 pm
Fireworks & Fountains Soar
See the night sky in a new light with our astonishing Fireworks & Fountains Shows. Fireworks fly, fountains dance, and music sets the tone during these captivating evenings.
Bring your own chair to the show, blankets not permitted. Chairs may be set up beginning at noon. Strollers are not permitted, stroller parking will be provided at the Topiary Garden during the show.
Ages 19 & over: $45
Members ages 19 & over: $41
Gardens Preferred/Gardens Premium ages 19 & over: $37
Ages 18 & under: $25
Members ages 18 & under: $23
Gardens Preferred/Gardens Premium ages 18 & under: $21
Reserved Seating: No need to bring your chair. Reserved seating allows you to select your seat, then arrive to your chair placed and waiting for you.
​
All ages: $53
Members all ages: $48
Gardens Preferred/Gardens Premium all ages: $43
Tickets limited. Sell out likely.
Click HERE for more details.
Annual Doylestown Memorial Day Parade
Monday, May 27th, 10 am
Beginning at Central Bucks West High School
The parade will travel from W Court Street to , State Street to Main Street turning on E. Court Street, and ending at the Doylestown Cemetery., Doylestown, PA
Memorial Day Carillon Concert in Valley Forge
Monday, May 27th, 2 pm
Free Event
Washington Memorial Chapel, Rte. 23 in Valley Forge National Historical Park
Carillon concert by Doug Gefvert at Washington Memorial Chapel, Rte. 23 in Valley Forge National Historical Park, featuring patriotic selections & works by American composers.
PHOTO COURTESY OF CITY TAVERN
Friday, May 24th & Saturday, May 25th (additional dates throughout summer)
Tour departs from the Museum of the American Revolution, 101 S. 3rd Street
If you are looking for an exclusive, unforgettable experience during your visit, purchase tickets to Independence After Hours before they sell out! The only tour of its kind, Independence After Hours takes you on a realistic journey back to 1776. After an 18th-century-inspired dinner at historic City Tavern, and a visit by Thomas Jefferson, the group sneaks into Independence Hall where they eavesdrop on Jefferson, John Adams, and Benjamin Franklin discussing the Declaration of Independence.
​
As a walking tour, guests are encouraged to wear comfortable shoes as they will cover a total of about 4 long city blocks. Tour concludes at Independence Hall.
Please notify our team and City Tavern staff of any allergies or special needs.
​
​Click HERE for more details.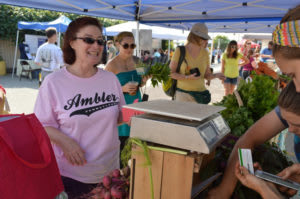 Saturday, May 25th, 9 am to 1 pm
29 West Butler Pike, Ambler (At the corner of Butler & Maple Avenues, next to the former Trax Restaurant & Cafe)
The Ambler Farmers' Market is a weekly, outdoor event where local farmers and food artisans provide fresh foods grown and produced in the region. Come to the market to meet the people who grow and make your food. Stroll through the market every week and experience the changing seasons as the farmers' crops reach their peak flavor. Pick out plants to grow your own garden and take home some freshly cut flowers. Shop here for sustainably raised meats and pastured poultry and eggs. Enjoy some of the finest, most exciting food and beverages from the local bakeries, food artisans, butchers, picklers, winemakers, brewers, and more.
​Click HERE for more details.
Have a wonderful Memorial Day Weekend!
Sources: www.visitphilly.com, www.uwishunu.com, www.valleyforge.org, montgomercountyalive.com, eventbrite.com, www.aroundambler.com