Ambler Oktoberfest 2019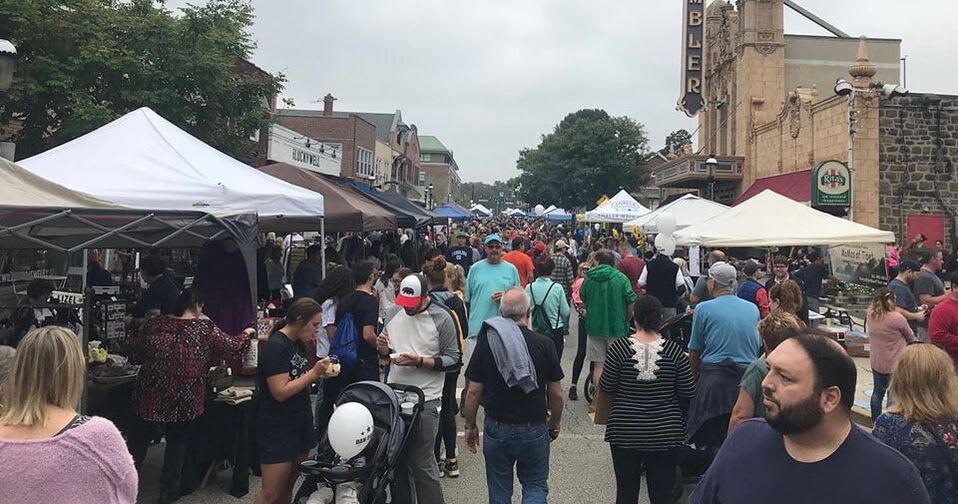 PHOTO COURTESY OF AMBLER MAIN STREET
Saturday, October 5th, 11 am to 6 pm
Ambler, Pennsylvania
Don't miss the 28th annual Oktoberfest on Saturday October 5th from 11 am till 6 pm.
Ambler restaurants and businesses will have special offerings all day. With over 90 vendors and 10 food trucks lining Butler Avenue and the side streets, kids rides, a beer garden, musical performances on 2 stages all day and more – something for everyone!


◼ Beer Garden
◼ Food Vendors
◼ Restaurant Samplings
◼ Arts & Craft Vendors
◼ Kids Rides
◼ Musical Entertainment
◼ Business Specials
​​
For more details, click HERE.
5th Annual October Feast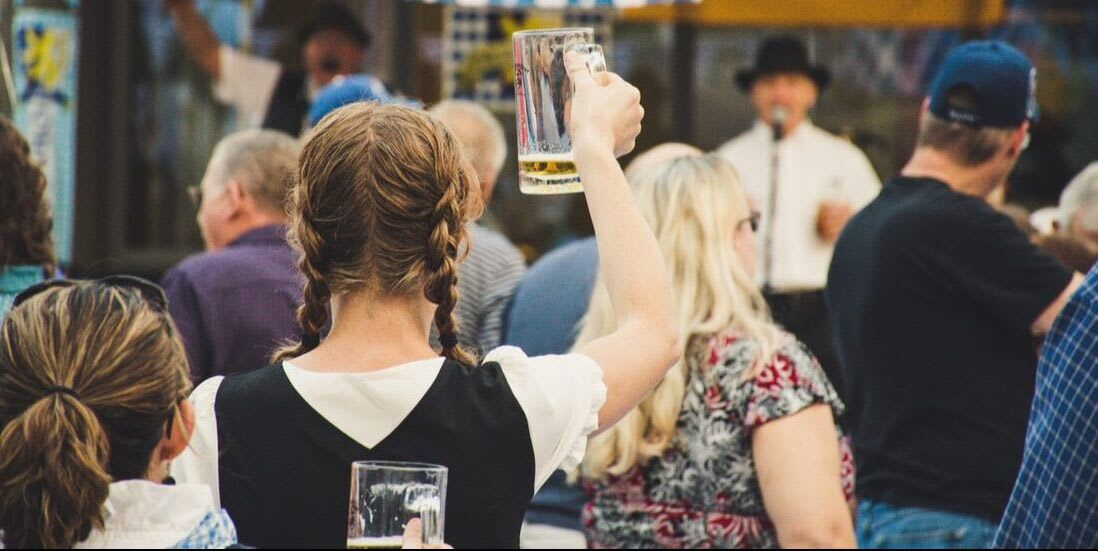 PHOTO COURTESY OF PEDDLER'S VILLAGE
Sat & Sun, Oct 12 & 13, 11 am – 5 pm
Peddler's Village Routes 202 & 263, Lahaska
Raise your beer and bratwurst to celebrate at our 5th Annual October Feast with German food & drink and family-friendly fun on Sat & Sun, Oct 12th & 13th! 11 am – 5 pm. Pay-as-you-go in our Food, Beer, Wine & Spirits Garden. Free parking and admission.
​
Until October 27th, larger-than-life scarecrow creations will be on display throughout Peddler's Village. Be sure to see them all! Also, don't miss our free outdoor movie night featuring The Goonies on Saturday, October 12th!

For more details, click HERE.
Phoenixville Food Truck Festival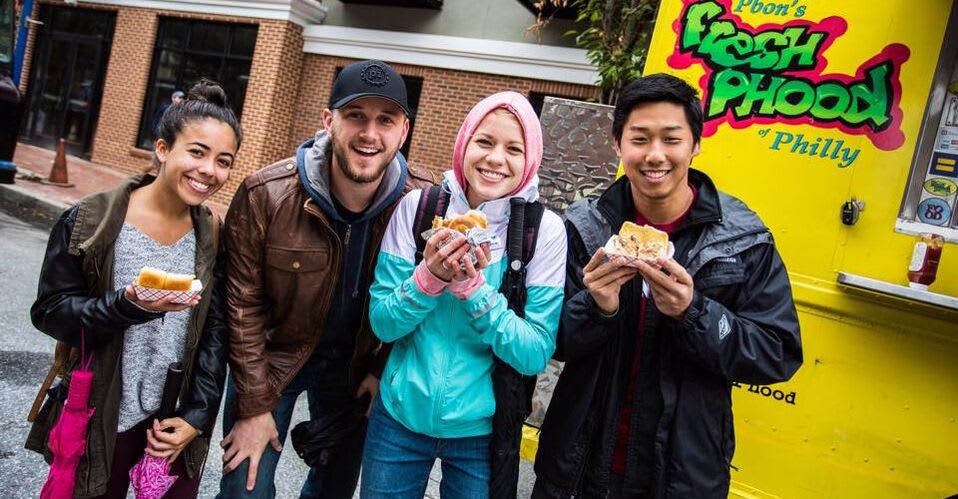 PHOTO COURTESY OF PHOENIXVILLE FIRST
Saturday, October 5th, Noon - 6 pm
Phoenixville, PA
30+ Food Trucks will grace the streets with globally influenced eats, giving you the opportunity to enjoy city-style eating in the suburbs. Both city-based and local trucks and vendors participate in this unique event.

​For more details, click HERE.
2019 Conshohocken Beer Festival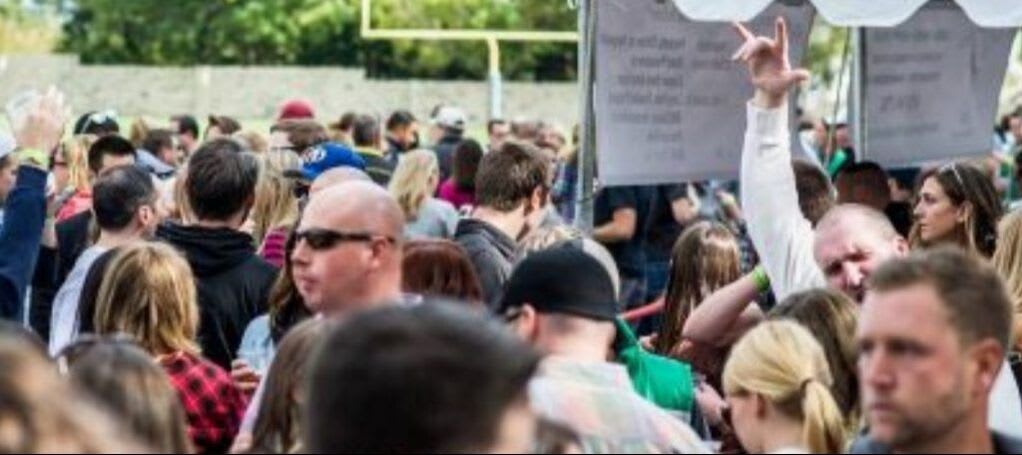 PHOTO COURTESY OF morethanthecurve.com
Saturday, October 12th 1pm — 5pm
A. A. Garthwaite Stadium in Conshohocken
The sixth annual Conshohocken Beer Festival presented by Weis Markets benefiting The Conshohocken Plymouth Whitemarsh Rotary, is being held on Saturday, October 12th from 1pm to 5pm at A. A. Garthwaite Stadium in Conshohocken. The event will feature over 50 local, regional and national craft beers, a few Pennsylvania wines handpicked by Commonwealth Selections, plus local food, tailgate games, and live music. The event always sells out several days prior to the festival, so get your tickets now!

There is very limited parking at the event site. Shuttles will offer service from various locations around Conshohocken (locations TBA) to the venue beginning at 12:30 p.m. There will be food, music and games available starting at 12:30 p.m.. You are strongly encouraged to take a shuttle or walk. The beer and wine will start being poured promptly at 1:00 p.m. Find out details on parking, shuttles and everything else here. This is a rain or shine event and there will be no refunds or exchanges.
Apple Butter Frolic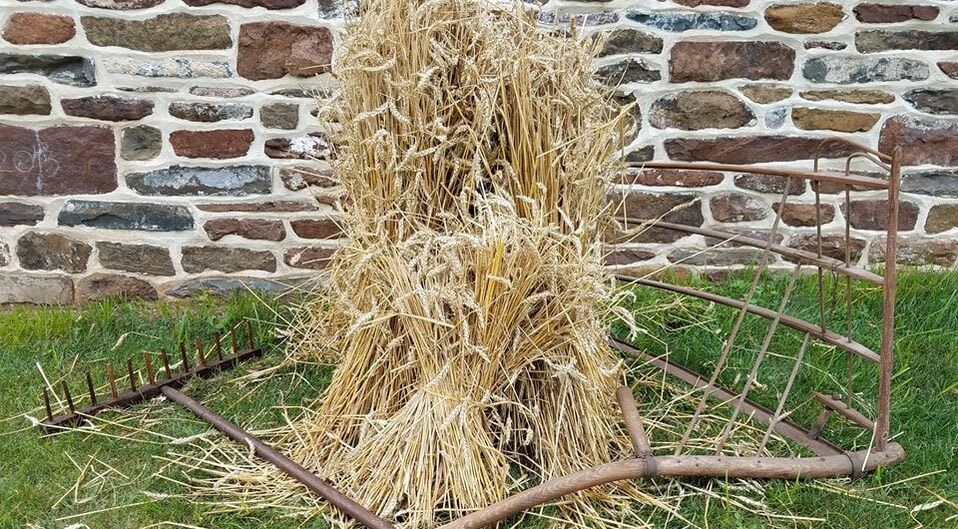 PHOTO COURTESY OF MENNONITE HERITAGE CENTER
Saturday October 5th, 9:30 am – 4 pm
565 Yoder Rd, Harleysville, PA
$9.00 – Adults/Youth, $2.00 – Children age 6-12, Children under 6 free
This popular autumn festival has been enjoyed by the local community for over 40 years. The Frolic is an opportunity to learn how Mennonites and their neighbors lived 100 or more years ago, and it's great fun for young and old alike. It also raises important funds to support the mission of the Mennonite Heritage Center.

FEATURES:
◼ Pancake & Apple Sausage Breakfast (7:30-10:00 am)
◼ Apple Foods Tent
◼ Folk Craft Demonstrations
◼ Delicious PA German Food
◼ Children's Activities
◼ Tractor and Wagon Rides
◼ Farming Demonstrations
◼ Grandma's Kitchen
◼ 18th Century Hearth Cooking

Parking at Indian Valley Middle School, 130 Maple Ave., Harleysville, with shuttle to nearby Frolic.
For more information, click HERE.


​Alessia Cara in Concert
Friday, October 25th
The Fillmore Philadelphia, 29 E. Allen Street
This is a General Admission - Standing Room Only Event.
The Grammy Awards' 2018 Best New Artist followed up her second album, also released that year, with an EP last month, aptly named This Summer​. Closing with the wistful October, Alessia Cara ushers in a new period of artistry, heading out on her own headlining tour after supporting Shawn Mendes. Doors open at 6:30 pm. Tickets for sale online prior to two hours before door time. After that tickets available at box office window.

For more details and tickets, click HERE.
Fall Festival at Bountiful Acres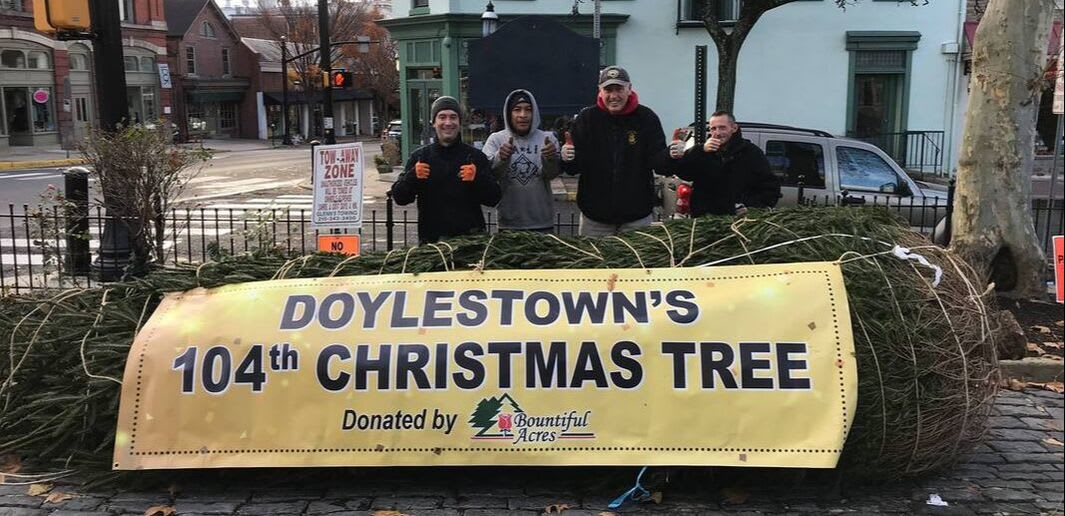 PHOTO COURTESY OF BOUNTIFUL ACRES
Every weekend in October from 8:30 am -6:00 pm
Bountiful Acres Garden Center, 5074 York Rd, Holicong, PA
Celebrate Fall, Pick your own pumpkins, Corn maze, Hay Rides, games for the kids and much much more.
Winetober Fest- Uncorks the Fun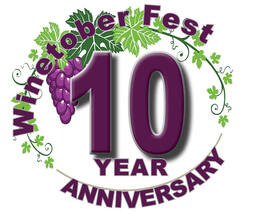 PHOTO COURTESY OF WINETOBER FEST
Saturday, October 12th, 1-6 pm
Skippack Wine Fest, 4093 W Skippack Pike, Skippack
Celebrate 10 years of Food and Wine. There will be live music a multitude of shopping options, to top it off we will be featuring wine from Pennsylvania's finest wineries and distilleries. This year they will be featuring their 10 Year Collectible Wine Glass VIP and 10 Year Keychain to first 250 guests. Grab your friends and enjoy all day with unlimited samplings Plus a day filled with live amazing bands, super-fun contests on Facebook, prizes, and giveaways. Share and post your pictures using #WinetoberFest throughout the day!

All Guest will get a wrist band at check in and enjoy samples of wine. Adults Only
Ticket options: VIP Admission 12-6 pm $30 Advance Only, General Admission 1-6 pm $25 Advance $30 Door, 3 pm Admission 3-6 pm $20 Advance $25 Door
​
*Tickets are also available at the gate on the day of the festival.

​For more details, click HERE.
Ambler Halloween Parade & Extravaganza
Saturday, October 26th, 11 am to 2 pm
Ambler Theater, Ambler, PA
On October 26th, Ambler will hold their Halloween Parade & Extravaganza ​at the Ambler Theater. Attendees will enjoy pumpkin decorating, entertainment, trick-or-treating, family-friendly activities and a Halloween costume contest.
​
Click HERE for more information.
Boo at the Zoo - Elmwood Park Zoo
PHOTO COURTESY OF ELMWOOD PARK ZOO
Saturday, Oct. 19th & Sunday, Oct. 20th
Saturday, Oct. 26th & Sunday, Oct. 27th
Boo at the Zoo is back and better than ever! This annual crowd favorite has quickly become one of the Lehigh Valley Zoo's biggest events!

Get your costumes ready and join us on one of FOUR event dates! On Saturday, 10/19 and Sunday, 10/20 as well as Saturday, 10/26 and Sunday, 10/27 there will be trick-or-treating throughout the zoo!

We will have a variety of candy/treat stations, pumpkin painting, costume contests, and music from 12pm - 2pm each day courtesy of DJ Ray from Fling-A-Things! In addition to all that excitement, they will also be featuring a fun line up of interactive experiences including spooky animal mingles from 11:30am -12:30pm each day, tours inside our Lorikeet Landing, as well as a chance to hand-feed our giraffe lettuce!

For more details, click HERE.
Happy October!
​
Sources: www.visitphilly.com, www.uwishunu.com, www.valleyforge.org, montgomercountyalive.com, eventbrite.com, www.aroundambler.com, amblermainstreet.org