If you're looking for something fun, entertaining or educational to do over the weekend, you've come to the right place. We've created another list of some of our favorite events this weekend so you won't miss a thing. Enjoy!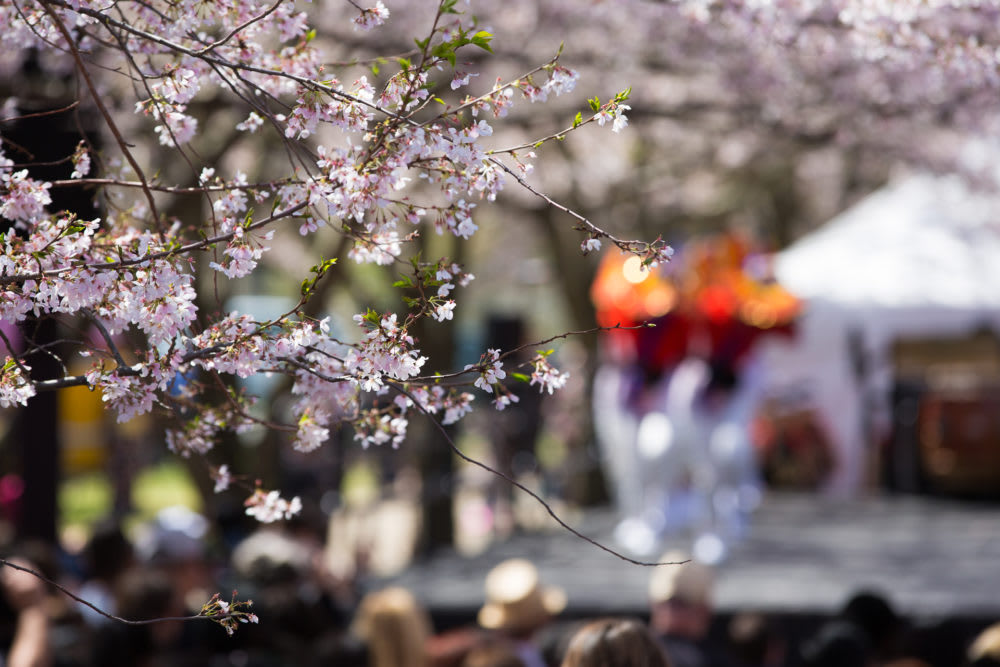 PHOTO COURTESY OF JAPANPHILLY.ORG
April 6th-14th
Shofuso Japanese House & Garden, Horticultural & Landsdowne Drives, Philadelphia
(267) 348-0250
Celebrate Philadelphia's connections with Japan during the 22nd annual Subaru Cherry Blossom Festival of Greater Philadelphia, which returns to Philadelphia from April 6th -14th.
Origami sessions, sushi-making classes and drumming performances are just some of the events that take place beneath the fragile pink blossoms during the nine-day festival, which falls within the peak blooming dates of April 10th-15th.
Click HERE for more details.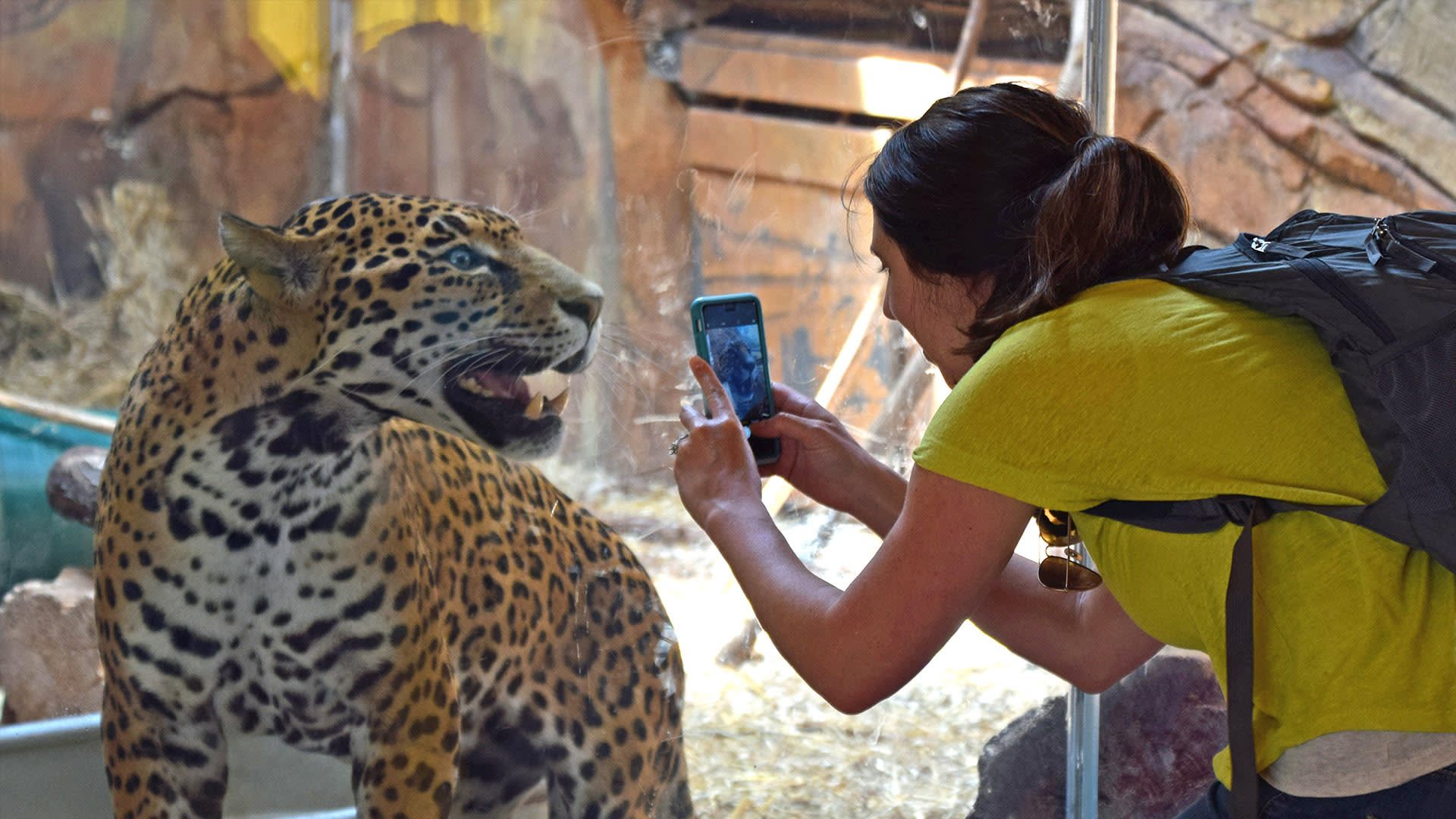 PHOTO COURTESY OF THE ELMWOOD PARK ZOO
Saturday, April 6th - 10 am - 5 pm
1661 Harding Blvd, Norristown
Free to Norristown Borough Residents
Join them in kicking off the celebration of the first annual Norristown Day with free zoo admission to Norristown Borough residents all day on Saturday, April 6th from 10 am – 5 pm, with last admission at 4:30 pm.
Residents of Norristown Borough that present valid photo I.D. may enter the zoo free of charge.Children must be accompanied by an adult with valid photo I.D. with Norristown Borough residency. Non-residents will be charged normal admission rates.
After enjoying your visit to the zoo, be sure to stop by Elmwood Park for more Norristown Day celebrations and family fun until 3 PM! There will be live entertainment, food, craft vendors, and more!
*The rain date for Norristown Day will be Sunday, April 7, 2019.
Click HERE for more details.
Sunday, April 7th - 6 - 8:30pm
Adventure Aquarium, 1 Riverside Drive, Camden, NJ
Included with a discounted General Admission ticket
April is Autism Awareness month, join them on Sunday, April 7th, as they host F.I.S.H. (Family Inclusive Special Hours) Night. On F.I.S.H. Night the aquarium transforms into an accommodating setting for the special needs community.
This special event is included with a discounted General Admission ticket. Adventure Aquarium Members will need to complete the R.S.V.P. form below to secure their free admission to this event. Paid Care Attendants with a valid ID may enter at no additional cost. Orders must be made in advance. Limited capacity for the event.
What to Expect:
All music throughout the aquarium will be turned off
Setting changes at Piranha Falls - no storm noises and lights will be on
In Caribbean Currents the house lighting will be turned on
NO microphones are to be used at touch exhibits or during any special programming
PSEG 3D Theater will be utilized as a quiet room for attendees
More Event Details:
7:15 to 8:15pm - African Penguin at the Discovery Deck
7:45PM - Hippo Bedtime
6:30 to 7 pm & 7:30 to 8 pm - pers in Ocean Realm
​Click HERE for more details.
E-Waste Recycling & Paper Shredding Event in Lower Gwynedd
Saturday, April 6th - 8 am - 12 pm
Lower Gwynedd Township Building
Lower Gwynedd Township is partnering with SAMR, Inc., and Shred-It for a Community Recycling Day! We will be accepting PAPER and ELECTRONICS (anything with a plug or battery) at no cost to you.
​
Acceptable items: electronics-laptops, computers, fax machines, telecommunications equipment, stereos & radio equipment, televisions, humidifiers, propane tanks, monitors, cable attachments, e-book readers, UPS/battery backup, monitors, scanners, wire, speakers, microwaves, dehumidifiers, metal, metal nonferrous,cell phones & telephones, MP3 players, large appliances, printers, keyboards & mice, mainframes, VCR/DVD players, air conditioners, space heaters, servers, copiers, cameras modems; PAPER.
**This service is for Township residents only, proof of residency required. Items can only be dropped off during the event time. Items delivered early or late will not be accepted!! Excessive amounts of paper and/or electronics may be turned away at the Township's discretion.​
Saturday, April 6th - 9am - 12pm
Ambler Borough Hall, 131 Rosemary Avenue, Ambler
Main Voting Demo — Opportunities for voters to become familiar with Montgomery County's new Voter-Verified Paper Ballot System that county residents will use beginning with the May 21st Primary Election. A special MontCoPA event will be held Saturday, April 6th (9 am to 12 pm) at Ambler Borough Hall, 131 Rosemary Avenue, Ambler PA 19002. To register for this event, click HERE. Registration is encouraged but is not necessary to attend the event.
Click HERE for more details.​
Sunday, April 7th, 10 am - 4 pm
25 W. Highland Avenue
Free
The roving Clover Market touches down in Chestnut Hill for its first market of the season on Sunday. Nearly 100 vendors turn out for this event to sell art, jewelry, candles, antiques, paper goods, vintage clothing, and many more original wares. The event is rain or shine.
Click HERE for more details.
Saturday, April 6th and Sunday, April 7th - 9 am to 8 pm
Greater Philadelphia Expo Center, 100 Station Ave, Oaks
Come meet Mike from the hit History Channels' TV Show Counting Cars at the Mid Atlantic Indoor Nationals - Custom Car, Truck and Bike Show at the Greater Philadelphia Expo Center taking place Saturday, April 6th and Sunday, April 7th. From yesterday's classics to today's modern machines see hundreds of vehicles on display. Enjoy various live entertainment, pin strippers challenge, great food and shopping as more than 50 automotive-related vendors will be on hand.
​
Click HERE for more details.
Saturday, April 6th - 7 pm (doors open at 5:30pm)
Click HERE for tickets.
​4th Annual Crawl for Crohn's and Colitis
Saturday, April 6th - 12 pm to 5 pm
Ambler
Saturday, April 6th 12-5 PM (rain or shine) Registration is at The Lucky Well beginning at 11:30 This is how it works, for $20 you will receive a button that reads "I Crawled for CCFA" What that gives you is discounted specials on food and or drinks at 6 amazing restaurants/bars in Ambler. KC'S ALLEY, BRIDGETS, FOREST & MAIN, LUCKY WELL, GYPSY BLU & FROM THE BOOT. We will finish the day at The Lucky Well from 4-5:30 for raffles, baskets and music. We would love to have you join us on April 6th. Help us break our fundraising record from last year!
​If you can't join us we would be so grateful for a donation big or small. Every dollar goes directly to the Crohn's and Colitis Foundation! Open House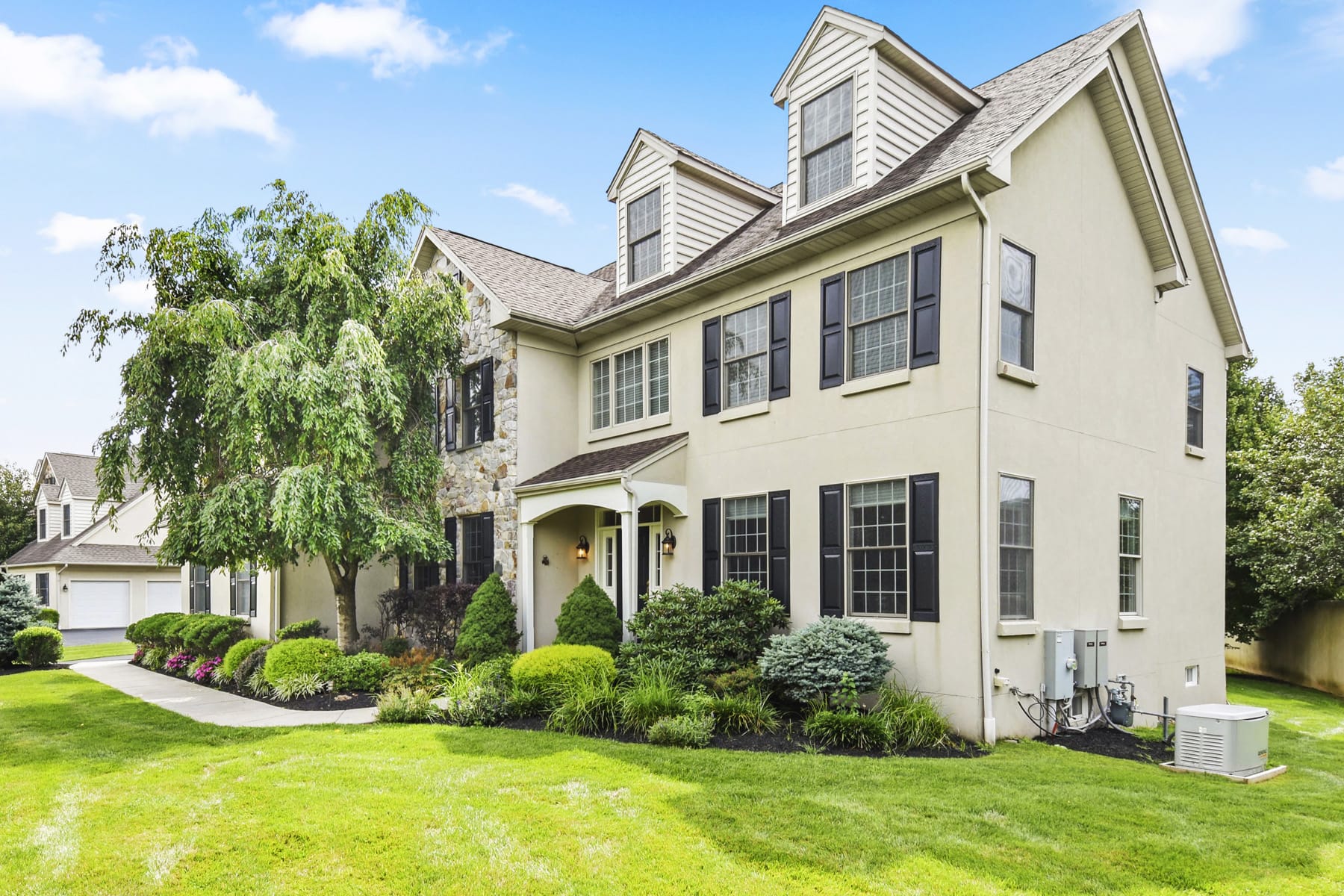 Sunday, April 7th, 2 pm - 4 pm
170 Windermere Drive, Blue Bell
Now offered at $849,900
$10,000 CREDIT towards Granite to the buyer at time of settlement!
​Charming Colonial in the sought after gated community of Windermere! Beautiful Colonial! Finished Basement! Excellent Blue Ribbon schools! Quick settlement!
Please call Linda Gedney at (215) 205-0181 for a private showing.
Click HERE for more details.
​Have a great weekend!
Sources: www.visitphilly.com, www.uwishunu.com, www.valleyforge.org, montgomercountyalive.com, eventbrite.com, www.aroundambler.com