If you're looking for something fun, entertaining or educational to do over the weekend, you've come to the right place. We've created a list of some of our favorite events this weekend so you won't miss a thing. If you love football, enjoy the Super Bowl this Sunday! If not, there are some great options to choose from! Enjoy!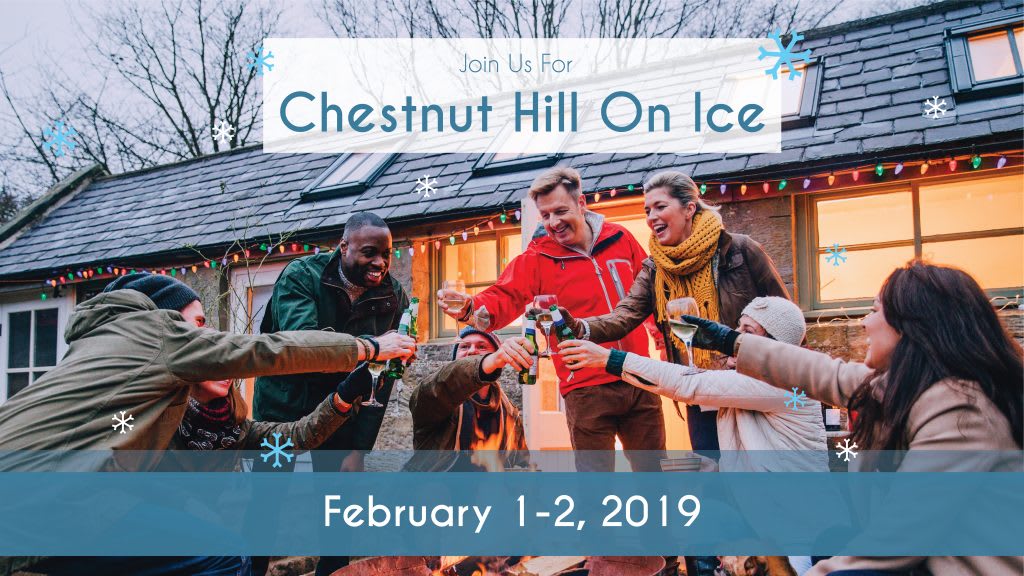 PHOTO COURTESY OF CHESTNUTHILLPA.COM
Friday, February 1, 5 pm to 9 pm
Saturday, February 2, Noon to 5 pm
Free to attend; Pay as you go activities
Chestnut Hill is transformed into a winter wonderland during this two-day festival which boasts unique ice-themed attractions and cozy comforts that showcase the beauty of its historic business district in the winter. 2019 attractions include: Ice-less Ice Skating Rink, Live Ice Sculpting Demonstration, Ice Sculptures on the Avenue, Ice Bonfire (a roaring bonfire encased in a column of ice, Friday night only), Ice Bar at the Market at the Fareway, Warming Stations (with fire pits, snacks and hot beverages) and so much more!
Click HERE for more details.
SWEAT - People's Light & Theater Company
January 16th - February 17th
Still some availability for this weekend, but Hurry!
People's Light, 39 Conestoga Road, Malvern
$45-$81
Winner of the 2017 Pulitzer Prize for Drama and nominated for the 2017 Tony Award for Best Play, Sweat is an extensively researched portrait of Reading, PA and an incisive examination of de-industrialized America. Two-time Pulitzer Prize-winner Lynn Nottage is "at the peak of her powers" (The New York Times) as she encapsulates our current moment in a highly relatable and gripping drama. Recommended for ages 16+. 2 hours 25 min. Includes a 15 minute intermission.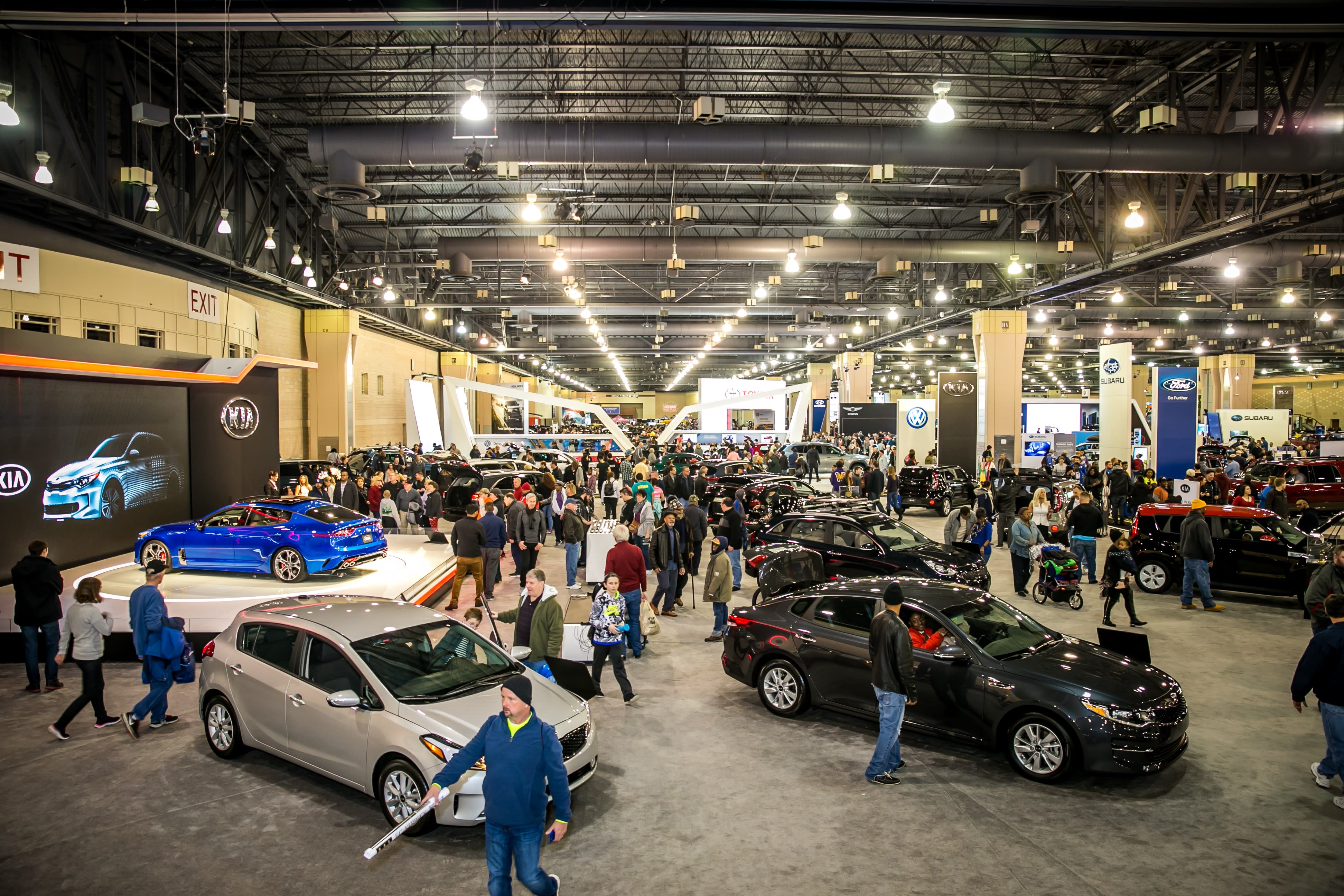 PHOTO BY R. KENNEDY FOR VISIT PHILADELPHIA
February 2nd - 10th
Black Tie Tailgate, Friday, February 1st
​Pennsylvania Convention Center, 1101 Arch St., Philadelphia
Online Ticket Prices: General Admission (age 13+): $14.00* | Child (age 7-12): $7.00* Please Note: Children age 6 & under are admitted FREE with a ticketed adult.
The Philadelphia Auto Show features hundreds of luxury, classic, concept and exotic cars on display, with every major vehicle manufacturer represented. Car enthusiasts of all ages can enjoy the automotive industry's latest creations arranged by category, making it easy to navigate the 700,000 square foot display floor. On Friday, guests can preview the show while dining and dancing among the finest automobiles in the world at the annual Black Tie Tailgate.
Click HERE for more details.
BECOMING DR. RUTH - Act II Playhouse
Friday, February 1st, 8 pm
Saturday, February 2nd, 2pm or 8pm
Sunday, February 3rd, 2pm
Act II Playhouse, 56 East Butler Avenue, Ambler
​The incredible story of Dr. Ruth, the famous sex therapist and pop culture icon. Discover her surprising life story, from fleeing the Nazis as a child to serving as a sniper in Jerusalem, and then struggling to find success as a single mother in America. This acclaimed one-woman show stars actress Drucie McDaniel (seen in the films "Twelve Monkeys" and "Girl, Interrupted").
Friday, Feb. 1st - 7pm
Saturday, Feb. 2nd - 11 am, 3 pm and 7 pm
Sunday, Feb. 3rd - 11 am and 3 pm
PPL Center, 701 Hamilton Street, Allentown
Enter the world of Disney Magic LIVE ON ICE with four of your favorite stories at Disney On Ice presents Worlds of Enchantment, coming to PPL Center in downtown Allentown for seven shows between January 31 and February 3.
See Lightning McQueen, Mater and the Disney•Pixar's Cars race across the ice! pe into undersea fun with Ariel in The Little Mermaid's kingdom. Experience the adventures of Buzz, Woody, and the Toy Story gang as they race for home. Join sisters Anna and Elsa, Olaf and Kristoff from Disney's Frozen as they learn true love comes from within.
From wheels to waves, icy wonderlands to infinity and beyond, your family's beloved Disney moments will come to life.
Click HERE for more details and tickets.
Saturday, February 2nd, 1pm (doors open at 11:30 am)
Wells Fargo Center, Philadelphia
​Cost: $87.00 - $230.00
Click HERE for more details and tickets.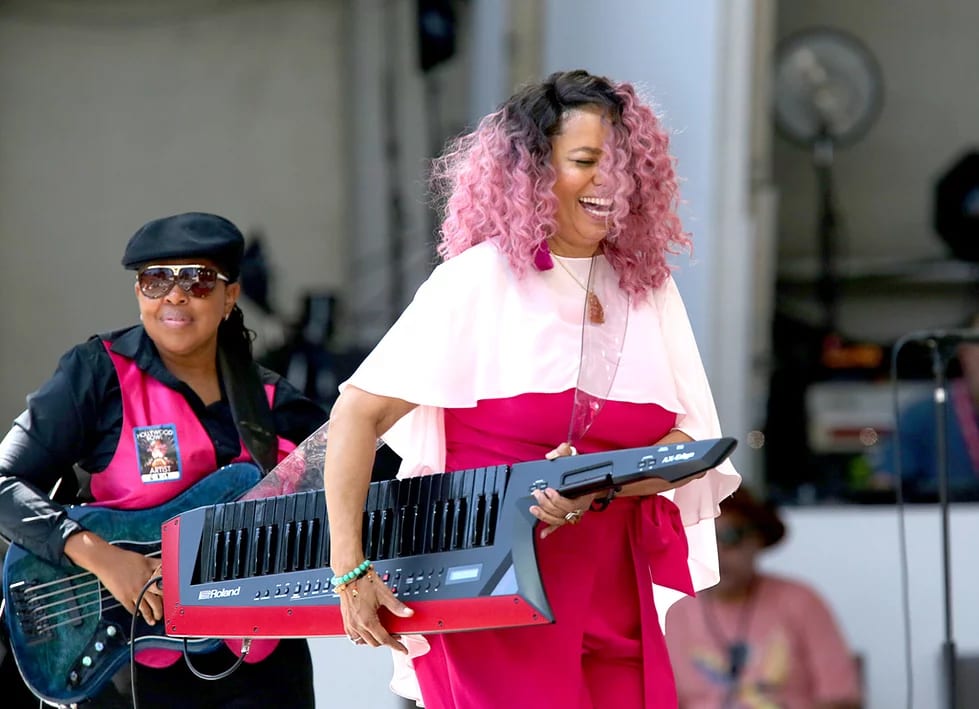 PHOTO COURTESY OF JAZZ IN PINK

Friday, February 1st, 5 pm
Gwynedd Mercy University, 1325 Sumneytown Pike, Gwynedd Valley
Admission is Free
Jazz in Pink, celebrating 10 years of women in music, is an all-star ensemble of musical women that projects talent, beauty, power, and femininity as they embrace the stage. Admission is FREE! For more information about the event, please email [email protected] or call 215-641-5599. If you'd like to learn more about Jazz in Pink, please visit www.jazzinpink.com. ​
Friday, February 1st, 8pm
The Tower Theater, 69th and Ludlow Streets, Upper Darby
Cost: $73 to $128.50
Actress and comedian Amy Schumer returns to the stand-up circuit for a set at the Tower Theater in Upper Darby on Friday, February 1st. The show (which was rescheduled from December 1st) also features the comedians Rosebud Baker, Derek Gaines and Mia Jackson.
Click HERE for more details and tickets.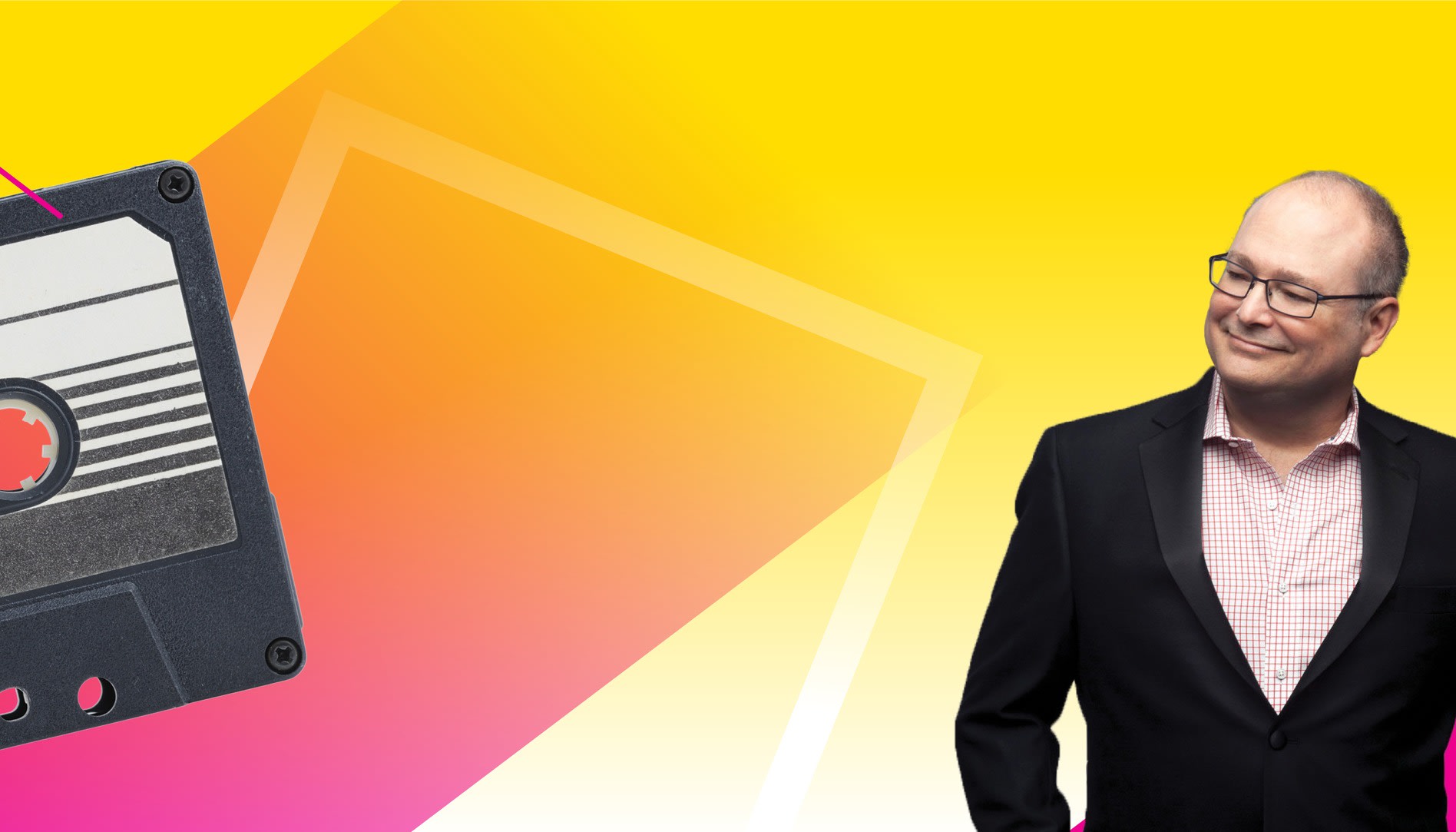 PHOTO COURTESY THE PHILLY POPS
Friday, February 1st - 8 pm, Saturday, February 2nd - 3 pm, Sunday, February 3rd - 3 pm
Verizon Hall, Kimmel Center, 300 S. Broad Street, Philadelphia
Cost: $35-$153
When Stuart Chafetz conducted his "Riffer Madness" last season, the standing ovation audience wanted much more of the huge, new rock 'n' roll band that he had just created with The Philly POPS. He's back with his cover of the '80s — the decade that saw an explosion of new music and the advent of MTV! Featuring music by Michael Jackson, George Michael, Huey Lewis & The News, Blondie, and Cyndi Lauper, the set list includes Cher's "If I Could Turn Back Time" and this program does just that. "Wake Me Up Before You Go", a spectacular King of POP medley, "Call Me", and "True Colors" are sure to leave us all "Addicted to Love!" Singer, TV star, and comedian Nicole Parker of Wicked fame joins Broadway's Aaron Finley as featured vocalists.
​Click HERE for more details and tickets.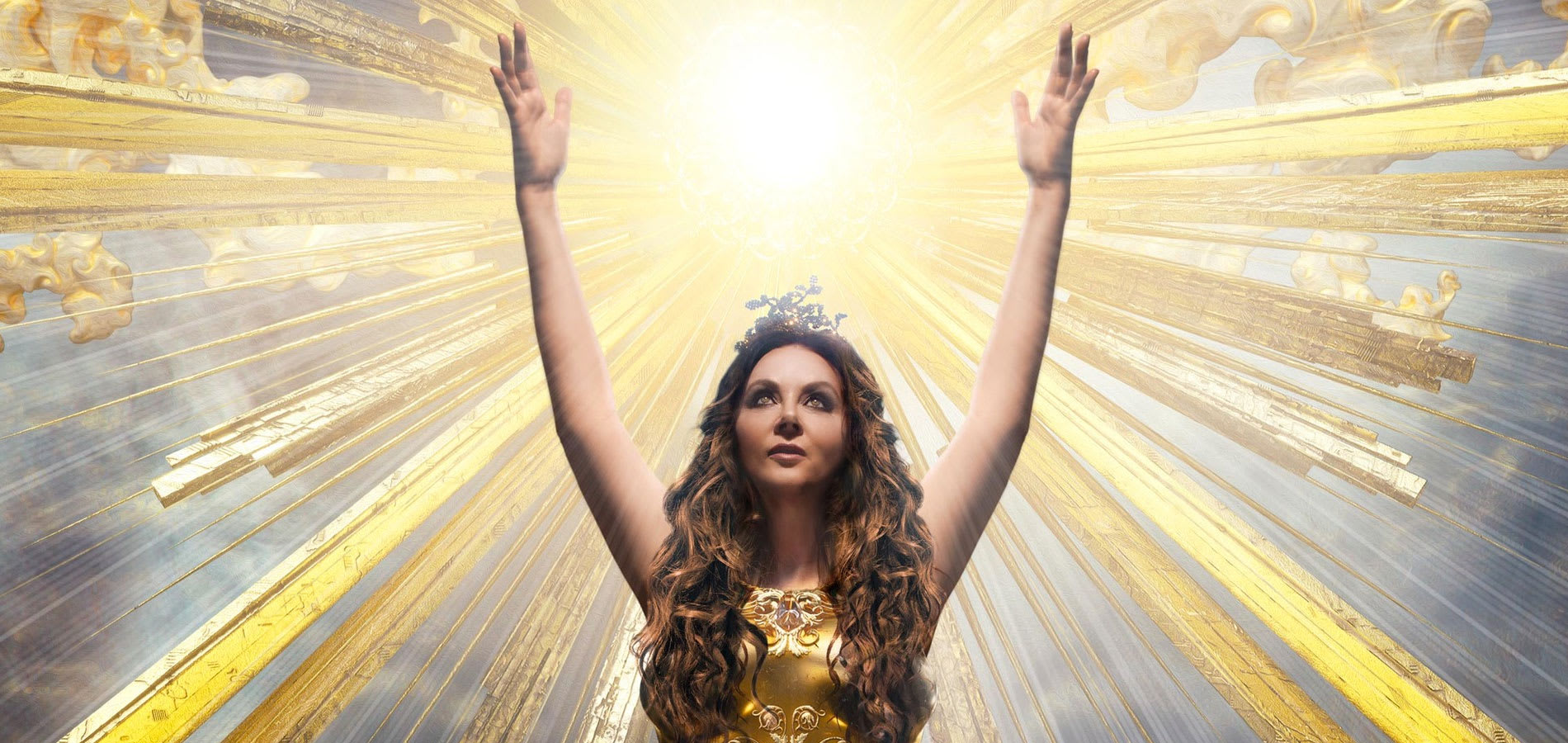 PHOTO COURTESY OF THE MET PHILADELPHIA
Sunday, February 3rd at 8 pm
The Met Philadelphia, 858 North Broad Street, Philadelphia
Cost: $34-$153+
International singing superstar, Sarah Brightman is the world's biggest selling Soprano. She pioneered the classical crossover music movement and is famed for possessing a vocal range of over 3 octaves. Sarah is the only artist to have simultaneously topped the Billboard dance and classical music charts. Her voice has rung out from theatres, arenas, cathedrals, world heritage centers and Olympic stadiums, bringing to life some of the world's most beautiful music.
Sarah's work transcends any specific musical genre, synthesizing many influences and inspirations into a unique sound and vision. Today, she remains among the world's most prominent performers, with global sales of 30 million units having received more than 180 gold and platinum awards in over 40 countries.
Click HERE for more details and tickets.
Have a great weekend! ​Sources: www.visitphilly.com, www.uwishunu.com, www.valleyforge.org, montgomercountyalive.com, eventbrite.com