If you're looking for something fun, entertaining or educational to do over the weekend, you've come to the right place. We've created a list of some of our favorite events this weekend so you won't miss a thing. Enjoy!
WVWA Maple Sugaring Festival
Sunday, February 10th, 12pm - 3pm
WVWA, 12 Morris Rd, Ambler
This program introduces people of all ages to the process of creating maple syrup, a uniquely North American sugar crop. Trained guides take small groups through the woods to see the tapped trees and then watch it being boiled into sugar. Tree Tapping & Sap Sampling: Learn how to identify a sugar maple tree, see how the trees are tapped and taste the sap, if it is flowing. Syrup Making: Learn how sap is boiled down in our evaporator to make syrup and how the methods of collecting and cooking the sap have changed over the history of maple sugaring. And lastly, how maple syrup is graded and see different products made from maple syrup. Tasting: Finish your tour with a stop at the historic Four Mills Barn to sample waffles with maple syrup and some hot cocoa!
• WVWA Members: $5 adult/$3 child (12 years and under)
• Non-Members: $10 adult/$5 child (12 years and under)
• Dress for the weather and trail conditions; wear sturdy, protective shoes or boots
• No dogs or strollers please
The tours are time-based, so reservations are recommended (walk-ins welcome as available). Last tour leaves at 3 pm.
​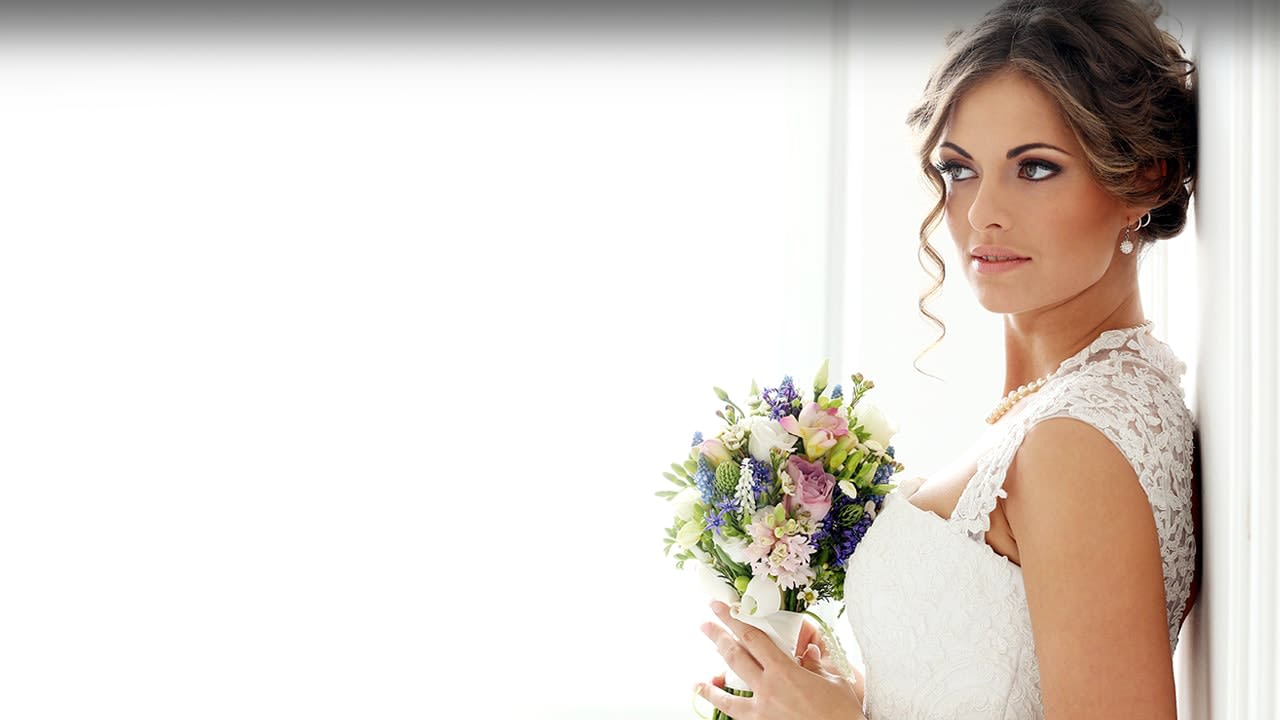 PHOTO COUTESY OF BRIDALEVENT.COM
Presented By: The Bridal Event by Bouche Productions
February 10th, 12 pm to 3:30 pm
Talamore Country Club, 723 Talamore Drive, Ambler
610-917-9300
Price: Tickets $10 at the door or $5 in advance, online.
Ticket Includes:
- Signature Gift Bag for each bride
- A chance to Meet and Mingle with the best local wedding experts
- Indulge in fabulous food, wedding cakes, & bubbly
- Collect brilliant planning advice- with a live appearance from "The Wedding Coaches"!
- Score front row access to the hottest designer fashions
- A fun time for your friends, your mom, and fiancé!
- And, our personal favorites… the awesome prizes! Truly the best!
Click HERE for more details.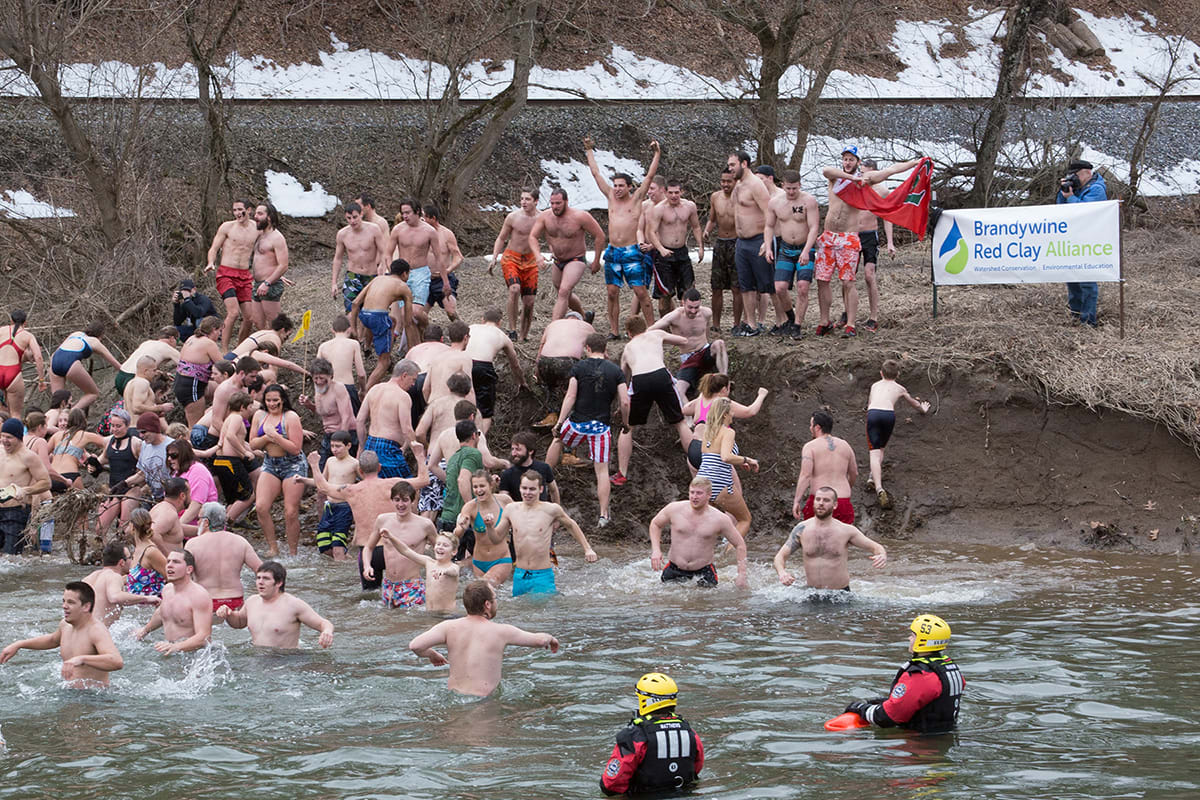 PHOTO COURTESY BRANDYWINE RED CLAY ALLIANCE
Saturday, February 9th, 10 a.m. - 1 p.m.
Brandywine Picnic Park - 690 S. Creek Road, West Chester
Registration required at event. Must pledge $35 ($25 for students) to participate
Join them for their Annual Polar Plunge! Experience the Brandywine Creek in a whole new way! Whether you go knee deep or take the full plunge you are welcome to make a splash! Registration opens at 10 am and the actual plunge will take place around 11:30 am immediately following the awards ceremony at the Brandywine Picnic Park. Guests can warm up with hot chocolate and coffee as well as food from Hickory House Catering. Anyone of any age can plunge with a signed waver. Plungers under the age of 18 need a parent or guardian to co-sign their waiver.
​Click HERE for more details.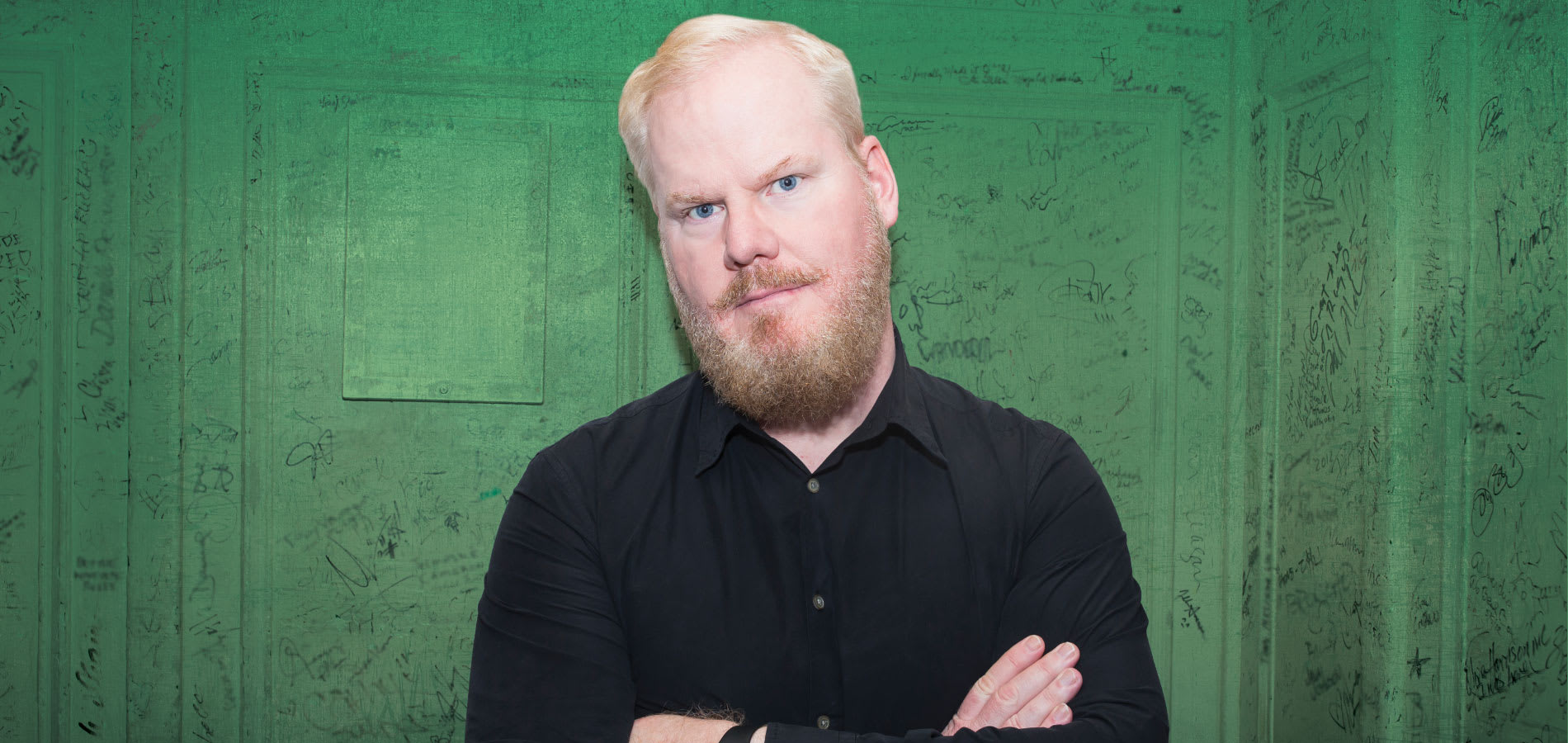 PHOTO COURTESY OF THE MET PHILADELPHIA
Saturday, February 9th, 7:00pm Show (originally 8pm show)
Doors open at 6 pm
The Metropolitan Opera House, 858 N. Broad Street, Philadelphia
Jim Gaffigan is a Grammy nominated comedian, actor, writer, producer, two-time New York Times best-selling author, top touring performer, and multi-platinum-selling father of five. He is known around the world for his unique brand of humor which largely revolves around fatherhood and his observations on life.
​
In December of 2014, Gaffigan became one of only ten comics in history to sell out Madison Square Garden and a few months prior, Gaffigan had the honor of performing for Pope Francis and over 1 million festival attendees at the Festival of Families in Philadelphia. In 2016, Forbes named Jim as one of the world's highest grossing comedians. Additionally, streaming site Pandora recently announced that Jim is the most popular comic among its users with over 647 million spins to date.
Click HERE for more details and tickets.

PHOTO COURTESY OF ISAACNEWTONS.COM
Saturday, February 9, 12:30-4:30 p.m.
Bucks County Community College, 275 Swamp Road, Newtown
$45, inpidual; $10, designated driver
Warm up this winter at the 1st annual Bucks Brewfest 101, from the experienced team that brings you the famed Washington Crossing Brewfest (WCBF) every year! 100% of the proceeds benefit educational scholarships for Bucks County Community College. What can you expect? As many as 70 different drafts of all styles will be offered, along with great music, awesome food, and just a good time! The goal is to make BBF101 stand out by gathering as many local, independent PA breweries as possible.
Click HERE for more details.
Sunday, February 10th, 3:30 pm (Doors open at 2:30 pm)
Wells Fargo Center, Wells Fargo Center, 3601 S. Broad Street
Click HERE for tickets.
Comedy Club Presents: Mike Britt
Friday, February 8th, 8pm (doors open at 7)
Valley Forge Casino Resort, 1160 First Avenue, King of Prussia
Mike Britt is a Brooklyn, NY born stand-up comedian. He got his start at the Uptown Comedy Club in Harlem. Since then, he has appeared on Comedy Central Presents, BET's Comicview, VH1's Best Week Ever, and The Bad Boys of Comedy. In 2015, he's now known as the "singer" of the Unbreakable Kimmy Schmidt theme song.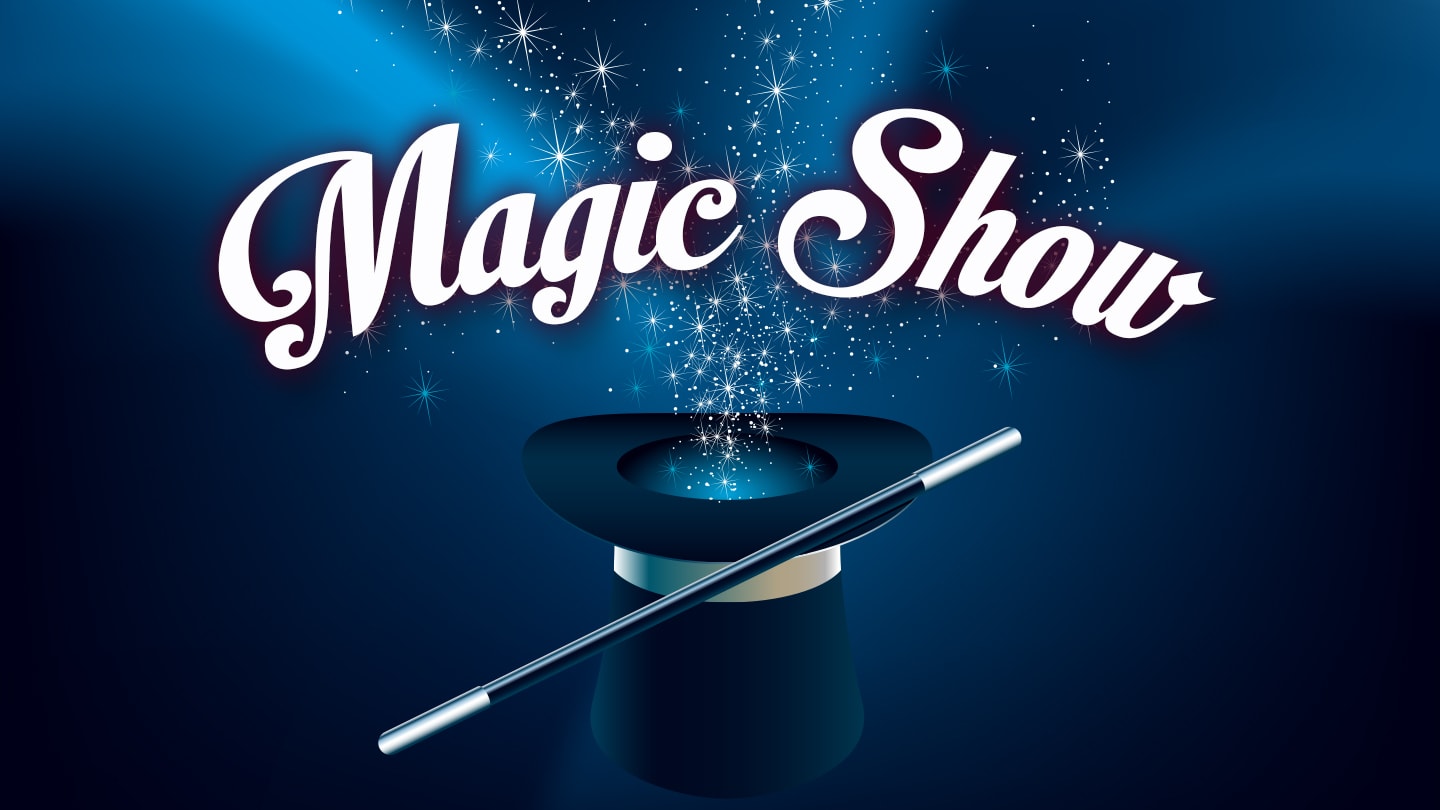 PHOTO COURTESY OF SMOKE & MIRRORS MAGIC THEATER
Saturday, February 9th, 2 pm
Smoke & Mirrors Magic Theater, 2840 Pine Road, Philadelphia
Afternoon Family Magic Shows!! All ages welcome! Shows feature the comedy and magic of; Danny Archer, Mike Miller & Mystique. A fun and amazing 60 to 70 minute show of magic and comedy geared to audiences of all ages. Featuring a number of favorite family entertainers like; Mike Miller, Danny Archer, Mystique, Ari Paul, Mike Bonacci, and many more. All shows in the one of a kind venue... The Smoke & Mirrors Magic Theater.
Click HERE for more details.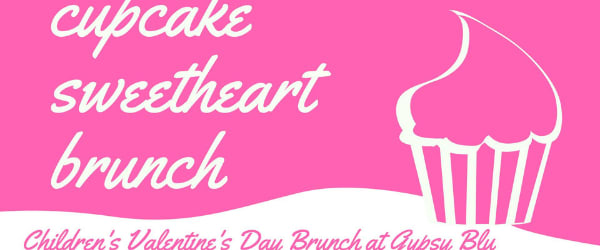 PHOTO COURTESY OF AROUND AMBLER
Saturday, February 9th, 10 am - 2 pm
Gypsy Blu, 34 East Butler Ave
Join the Gypsy's on February 9th for a special sweetheart brunch. We have two courses for adults and a special children's menu along with a cupcake & cookie decorating station for dessert! Adults are $25 and children are $15. Make your reservations at 215-283-6080
​
Saturday, Feb. 9th, 1 pm (doors open at 11:30am)
Wells Fargo Center, Wells Fargo Center, 3601 S. Broad Street
Click HERE for tickets. Open House - Sunday, Feb. 10th, 1-3 pm
OPEN HOUSE! SUNDAY, FEBRUARY 10TH, 1-3 PM
2869 Bayton Rd, Worcester | Offered at $599,000
Original Charm, Designer Style! Restored and updated Custom Stone Colonial with the ultimate combination of charm and modern amenities.
Please call Linda Gedney at 215-205-0181 for a private showing.
​www.GedneyGroup.com
Sources: www.visitphilly.com, www.uwishunu.com, www.valleyforge.org, montgomercountyalive.com, eventbrite.com, www.aroundambler.com