If you're looking for something fun, entertaining or educational to do over the weekend, you've come to the right place. We've created another list of some of our favorite events this weekend so you won't miss a thing. Enjoy!
PHOTO COURTESY OF THE FLOWER SHOW
March 2nd - 10th
Pennsylvania Convention Center, 1101 Arch Street, Philadelphia
Cost: $29-$42, adult; $21-$24, student (17-24); $17-$20, child (2-16), free, children under 2
​
One of Philly's biggest events of the year, the Philadelphia Flower Show is also the largest and longest-running horticultural event in the nation, dating back to 1829. The event, which welcomed 250,000 people in 2018, attracts visitors from Greater Philadelphia and beyond.
The show's 2019 theme, Flower Power, pays tribute to the impact of flowers on society in the year of the 50th anniversary of the Woodstock music festival.
Click HERE for more details.
TV Psychic Medium Matt Fraser
Sunday, March 10th - 1 pm (Doors open at 12 pm)
Valley Forge Casino Resort, 1160 First Avenue, King of Prussia
$60 (limited ticket availability)
You have seen him on FOX News, CBS Radio, NBC Morning News & More. Now join Internationally Renowned Psychic and Medium Matt Fraser LIVE for an uplifting group reading as he helps you connect with loved ones that have passed at The Venue at Valley Forge Casino.
To learn more about Matt before you attend, visit MeetMattFraser.com to discover videos, articles and ways to tap into your own psychic voice.
Sunday, March 10th from 7:00 pm to 9:00 pm
St Anthony Church - Friendship Hall, 259 Forest Avenue, Ambler
$10 Donation per adult ~ $5 for ages 6-12 ~ Free for 5 and under
Charlie Zahm is one of the most popular performers at music festivals worldwide. A master of the guitar as well, Charlie brings an authentic love and respect for the music he sings. With dashes of humor and a light in his eyes, he will draw you into the stories of his songs! He will perform with two additional musicians for two 50 minute sets. There will be a 20 minute intermission. Refreshments available ~ Raffle Prizes
For more information on Charlie Zahm, visit his website at www.CharlieZahm.com.
Click HERE for more details and tickets.
Pennsylvania Ballet presents Giselle at the Academy of Music
March 7th - 17th
Academy of Music, 240 S. Broad Street, Philadelphia
Cost: $35-$164
There are many great stories of heartbreak and redemption, but none are quite as beautiful as Giselle. This season, we premiere Angel Corella's re-staging of the story of a young woman whose love triumphs over vengeance and lasts even beyond death. One of ballet's oldest and most continually-performed works, Giselle is a hauntingly romantic work that continues to move audiences.
Please note that Giselle includes the use of strobe lighting.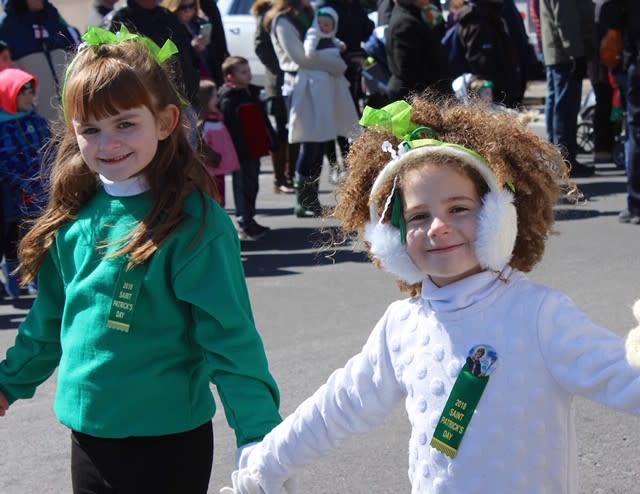 PHOTO BY R. KENNEDY FOR VISIT PHILADELPHIA
Sunday, March 10th, 11:15 am - 3 pm
Various locations include the performance area, 5th & Market Sts., Phila.
On Sunday, Center City turns green as the Philadelphia's St. Patrick's Day Parade returns to John F. Kennedy Boulevard and Market Street with marching bands, decorated floats and music and dance groups. Arrive early to secure a prime viewing spot near the performance area at 5th and Market streets.
Click HERE for more details.
Scout Weekend at The Philadelphia Zoo
Girl Scout Day - Saturday, March 9
Boy Scout Day - Sunday March 10
9:30 a.m. to 5:00 p.m.
The Philadelphia Zoo, 3400 W Girard Avenue, Philadelphia
$14.95 (scouts, parents siblings) *scouts must be in uniform to receive discounted rate
Join us for our first-ever Scout Weekend!Girls and boys who pre-register will experience a day with exclusive perks! Discounted admission, live animal demonstrations, scavenger hunts, and badge earning - just for Scouts! Whether visiting with a troop, pack, or family, all are welcomed!
Scouts, either work towards your badge earning through our guidebooks or participate in a scavenger hunt. Later, take a break from exploring the Zoo to attend one of our live animal demonstrations at KidZooU. Be sure to stop in! Demonstration times listed below.
10:00 am – Live Animal Ambassadors in KidZooU
11:00 am – Rat Training Demonstration in KidZooU
12:00 pm – Live Animal Training in KidZooU
12:00 pm – Bear Enrichment Experience in Bear Country
12:30 pm – Giant Tortoise Experience in the Reptile & Amphibian House
1:30 pm – Live Animal Ambassadors in KidZooU
2:00 pm – Goat Training Demonstration in KidZooU
2:30 pm – Great Ape Training in Primate Reserve
Saturday, March 9th - 7:00 pm (Doors open at 5:30 pm)
PPL Center, 701 Hamilton Street Allentown
Tickets: $69-$99
GRAMMY Award-winning global superstar Kelly Clarkson has announced her highly anticipated Meaning Of Life Tour, set to play Allentown's PPL Center on Saturday, March 9th. She will be joined by special guests Maggie Rose and last season's winner of NBC's The Voice, Team Kelly's Brynn Cartelli. Fans can purchase tickets at PPLCenter.com or by phone at 610-347-TIXX [8499].
​Click HERE for more details.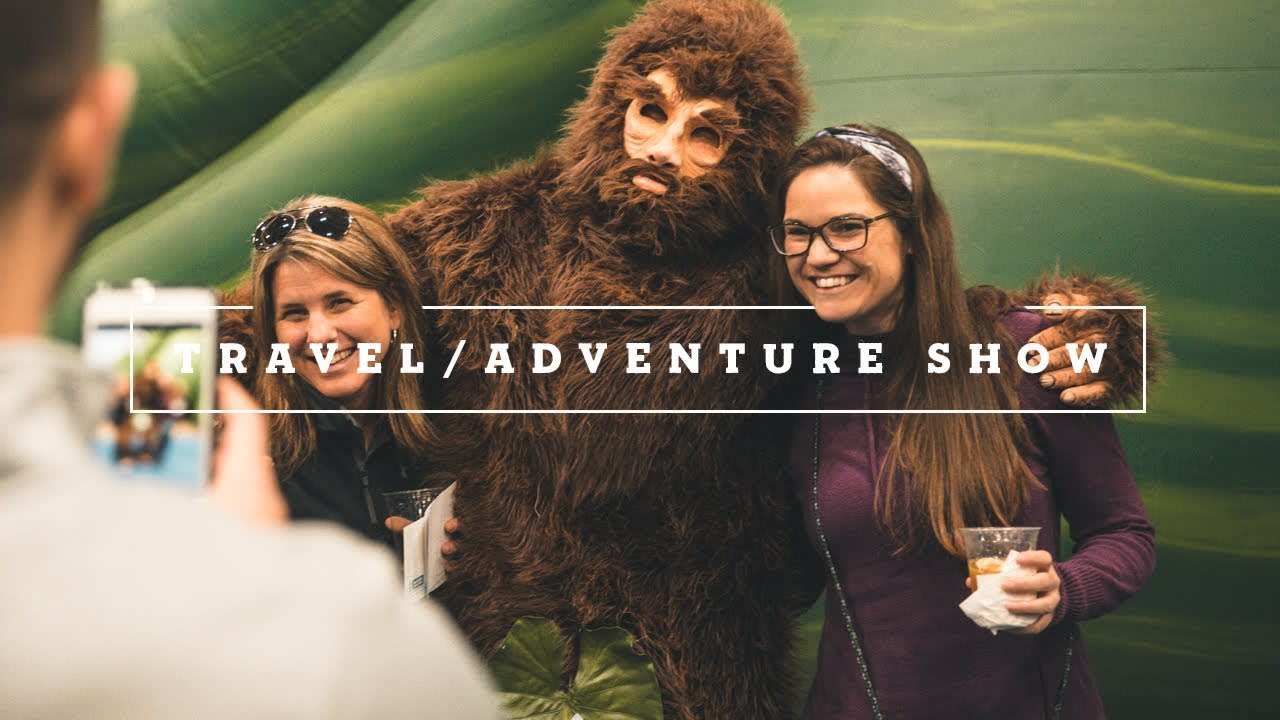 PHOTO COURTESY OF TRAVELSHOWS.COM
March 9th – 10th
Pennsylvania Convention Center, 1101 Arch Street, Philadelphia
America's Favorite Travel Show Returns to Philadelphia!
The Philadelphia Travel and Adventure Show, happening March 9th-10th, is the first stop of any well-planned vacation or excursion.Trip planners, travel agents, hotel groups and tourism agencies from around the world gather every year at the Pennsylvania Convention Center to help visitors discover destinations, prepare for their next adventure and score great deals along the way.
Click HERE for more details.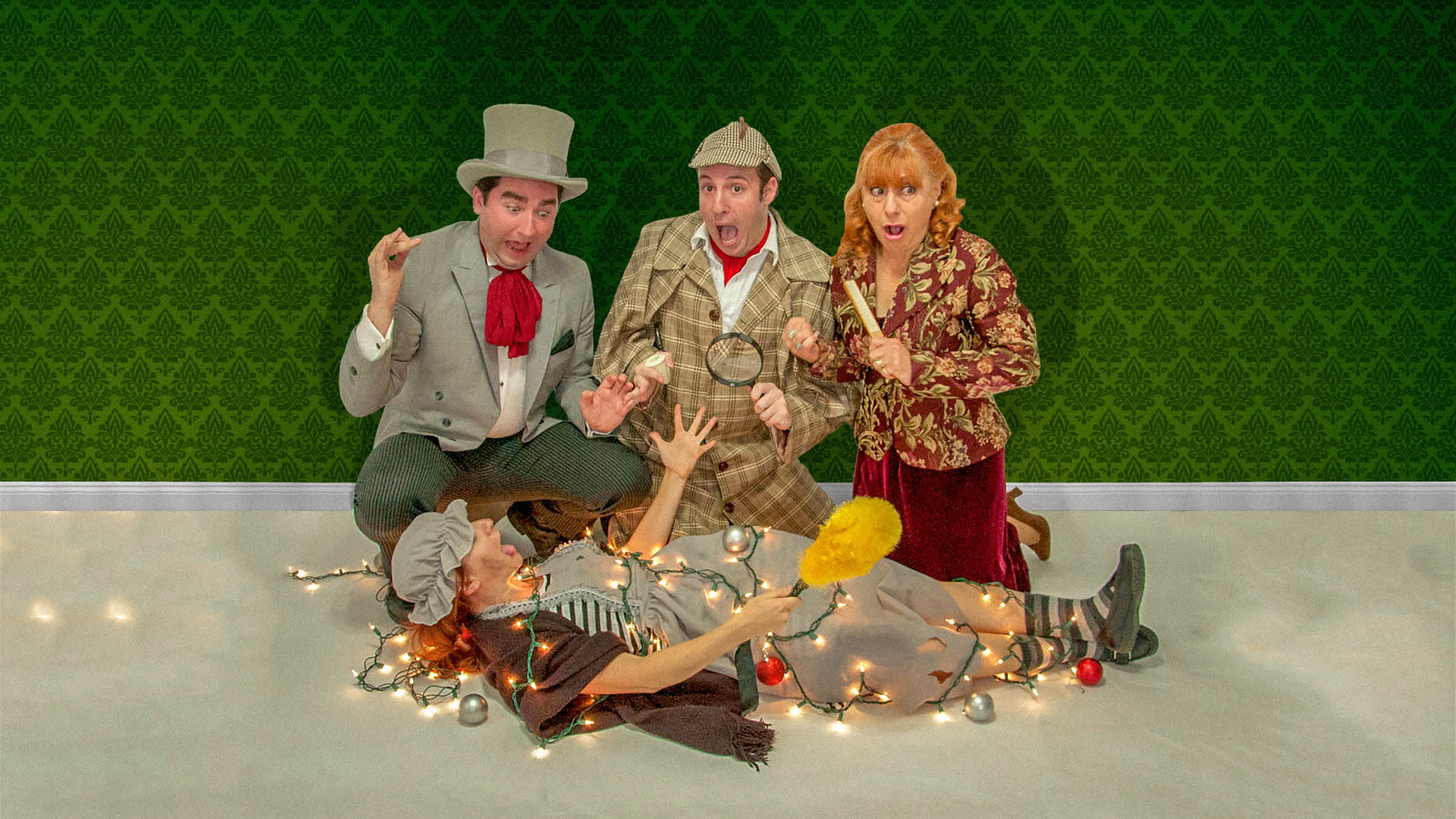 PHOTO COURTESY OF PEDDLER'S VILLAGE
March 8th & 9th - 7 pm
Peddlers Village, Rt 202 & 263, Lahaska - Peddler's Pub at Cock 'n Bull
Tickets: $69.95 per person (Includes dinner, show, tax and gratuity)
Call: 215-794-4000 for reservation
Our favorite ladies from the '80s are throwing a party, and you're invited! Sophia, Blanche, Rose, and Dorothy have worked long and hard to throw the perfect celebration, but will they still be celebrating when they discover a deadly flaw in their party guest, Arthur? As Sophia attempts to lighten the mood with a song, someone's attempting to lighten the mood with a BANG! Who could the killer be? Cast your vote! Perhaps you can solve this Golden Girl Mystery!
Click HERE for more details. ​
Sunday, March 10th - 3:30 pm
Wells Fargo Center, 3601 S. Broad Street, Philadelphia
​Click HERE for more details.
Enjoy the weekend!
Sources: www.visitphilly.com, www.uwishunu.com, www.valleyforge.org, montgomercountyalive.com, eventbrite.com, www.aroundambler.com