1.

PHILLY HOME + GARDEN SHOW

Photo courtesy of phillyhomeandgarden.com

February 16th-18th, 2018
Greater Philadelphia Expo Center at Oaks
Address: 100 Station Ave, Oaks, PA 19456
Phone: (484) 754-3985
Hours: Friday 11am-9pm, Saturday 10am-9pm, Sunday 10am-6pm
Price: $8 (13+)

The Philly Home + Garden Show returns to the Greater Philadelphia Expo Center February 16th to 18th. The event features hundreds of exhibitors and displays, educational events, and special guests that include Paige Davis of TLC's hit show Trading Spaces and Rachel Street, star of DIY Network's upcoming Philly Revival.​ ​

Click HERE for more details and tickets.


2.

WILLIAM SHAKESPEARE'S LONG LOST FIRST PLAY
February 16, 2018
Montgomery County Community College
Address: 340 DeKalb Pk, Blue Bell, PA 19422
Phone: (610) 718-1800
Time: 8:00 PM
Price: $10-$26

Last year (2016) marked the 400th anniversary of William Shakespeare's passing. Commemorations took place all over the world. While performing in England in 2016, the Reduced Shakespeare Company uncovered a manuscript that turned out to be the literary Holy Grail: "William Shakespeare's Long Lost First Play! (abridged)." They actually found this centuries-old manuscript in a parking lot in Leicester, England.

In the spirit of Shakespeare himself, RSC shows contain some occasional bawdy language and mild innuendo. All children (and parents) are different, so they've chosen to rate the shows PG-13.


3.

THE HUMANS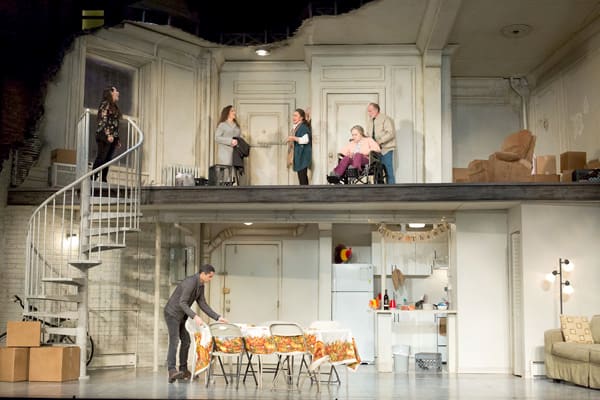 Photo courtesy of www.walnutstreettheatre.org

January 16, 2018 - March 04, 2018
Walnut Street Theatre
Address: 825 Walnut St., Philadelphia, PA, PA 19107
Phone: 215-574-3550
Price: $20-$87


Winner of over twenty 2016 Best Play Awards, including the Tony Award! After a sleepless night, Erik Blake has brought his family from Pennsylvania to celebrate Thanksgiving at his daughter's new apartment in lower Manhattan. As darkness falls outside the crumbling pre-war duplex, mysterious things start to go bump in the night and family tensions reach a boiling point. The angst, anguish and amity of the American middle class are first coaxed - then shoved - into the light in this sidesplitting, hopeful and heartbreaking new play. Entertainment Weekly raves The Humans is "hilarious and unforgettable - the best play of the year!" ​

​Click HERE for more details and tickets.


4.

A DOLL'S HOUSE
January 11, 2018 - February 25, 2018
Arden Theatre Company
Address: 40 N 2nd St., Philadelphia, PA 19106
Local: 215-922-1122
Price: Starting at $37

Approximate Runtime: 2 hours and 35 minutes including 1 intermission

Note: In this production, cigar smoke will be used for less than 30 seconds.

Nora and Torvald are living their dream life with the brightest of futures. And then a long-buried secret rises to the surface, and Nora must choose between outward perfection and inner truth. Still shockingly relevant, this revolutionary classic will be brought to life in the intimacy of the Arcadia Stage. ​

​Click HERE for more details and tickets.


5. ​

AMONG HIS TROOPS
​January 13, 2018 - February 19, 2018, 11am-5pm
Museum of the American Revolution
Address: 101 S. 3rd St., Philadelphia, PA 19106
Local: 215-253-6731
Price: $19-$25; $12 Youth

For a limited time only, the Museum will present a newly discovered 235-year-old, seven-foot panoramic painting that offers an invaluable glimpse into the Revolutionary War, a time before the invention of photography. The sweeping watercolor painting of a 1782 Continental Army encampment contains the only known wartime depiction of General Washington's headquarters tent, which is dramatically presented at the Museum. The painting depicts hundreds of military tents arrayed across the rolling landscape of the lower Hudson Valley. Perched on a hilltop rising above the scene is Washington's field headquarters, including the marquee tent in which he lived during the Revolutionary War. For more details on exhibit-special programs, follow the event. ​

​Click HERE for more details and tickets.


6.

WASHINGTON'S BIRTHDAY PARTY
February 19, 2018
Valley Forge National Historical Park
Address: 1400 N. Outer Line Dr, King of Prussia, PA 19406
Phone: 610-783-1013
10:00 AM to 2:00 PM
Price: Free

Celebrate General George Washington's Birthday With Us!

Did you know that the first public celebration of Washington's birthday was at Valley Forge in 1778? Join General Washington, Mrs. Washington, members of the Continental Army, and others to celebrate the General's 286th birthday this President's Day. Cupcakes and samples of Martha Washington's "Great Cake" recipe will be available for the public courtesy of Montgomery County Community College's Culinary Arts program.

Birthday Activities in the Visitor Center | 10:00 a.m. - 2:00 p.m.

Children and adults can try on 18th-century clothing and meet the General and Mrs. Washington, played by historical interpreters John Lopes and Carol Spacht. Stop at the enlistment table to sign up for the Join the Continental Army program, which will take place at 12:45 p.m. after the cake ceremony.
Sing Happy Birthday to General Washington | 12:00 p.m.

Help Martha sings Happy Birthday to George Washington as he cuts his cake. Cupcakes and samples of Martha Washington's birthday cake recipe will be served outside.

Colonial Music and Storytelling | 10:00 a.m. - 2:00 p.m. Listen to live music from the Colonial Revelers (until noon) and hear exciting stories of the American Revolution from the professional storytellers of Historic Philadelphia Inc. Located in the Theater.

Crafts in the Meeting Room (formerly the Education Center) | 10:00 a.m. - 11:45 a.m. Get ready to meet our nation's first president. Create a birthday card for General Washington and make your own matching tricorn hat.

Join the Continental Army | 12:45 p.m.

Children will fall in to drill formation and be taught how to march and drill like a Continental Soldier on the new mini grand parade, just outside of the upper Visitor Center doors. Troops will receive a special instruction from General Washington! Make sure to enlist (register) at the Visitor Center between 10 a.m. and 11:45 a.m.

Junior Ranger Program | All Day

Visit the Visitor Center Front Desk and speak to a ranger about becoming an official National Park Service Junior Ranger.

Don't forget to visit Washington's Headquarters, open from 10:00 a.m. to 4:00 p.m.


7.

KEN COWAN ORGAN RECITAL
Presented By: Ursinus College
February 18, 2018
Location: Ursinus College
Address: Bomberger Auditorium, 601 East Main Street, Collegeville, PA 19426
Time: 4:00 PM

Free Event

Organist Ken Cowan visits Ursinus College for the first organ recital of the new year. The recital, co-sponsored by the Philadelphia Chapter of The American Guild of Organists, will features works by Bach, Vierne and Dupré. Cowan is currently an Associate Professor and head of the organ program at the Shepherd School of Music at Rice University and he studied at the Curtis Institute of Music in Philadelphia along with the Yale School of Music/Institute of Sacred Music. He has played around the world, most recently in Philadelphia, Costa Mesa, Ca., Germany and Korea.

Click HERE for more details.


8.

MINI PAPER MARBLING WORKSHOP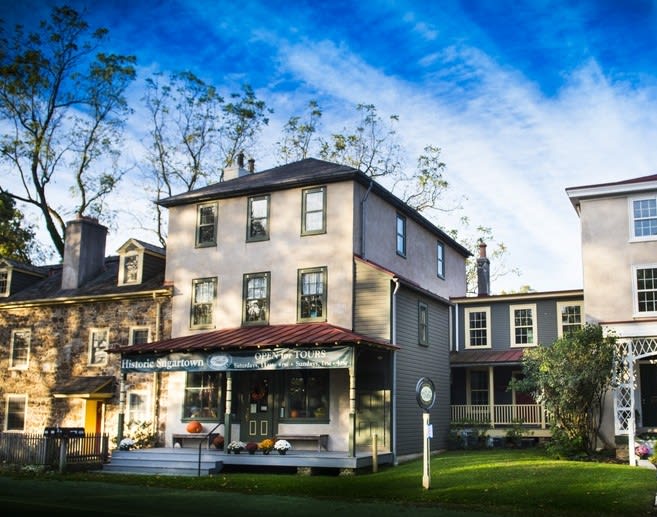 Photo courtesy of Historic Sugartown

February 17, 2018
Historic Sugartown's Book Bindery
Address: 260 Spring Rd, Malvern, PA 19355
Toll Free: 610-640-2667
Local: 610-640-2667

Mini Paper Marbling Workshop Saturday, February 17th 9AM – 12PM Participants will learn the art of floating and designing watercolors on a base fluid then permanently transferring the design to paper. The class is lead through the marbling process and taught design techniques. Participants take home their finished papers along with step-by-step instructions. Workshop Admission: $35/Person, all supplies included. Ages 8 & Up. (Ages 8 – 17 must be accompanied by an adult). Pre-registration is required. Space is limited to 6 participants.

​Visit HistoricSugartown.org or call 610-640-2667 to register!

​Click HERE for more details.


9.

CHINESE NEW YEAR CELEBRATION
February 17, 2018
Location: Elmwood Park Zoo
Address: 1661 Harding Blvd, Norristown, PA 19401
Phone: (800) 652-4143
Time: 12:00 PM to 1:00 PM

Help us kick off the "year of the dog" with an exciting celebration of the Chinese New Year on Saturday, February 17 from 12 PM to 1 PM in Canopy Gardens! (located adjacent to the "eagle slide").
The fun kicks off at 12 PM with crafts, live animal greetings featuring "animals of the zodiac", and the opportunity to try on our "Chinese dragon mask"!

An educational program will begin at 12:30 PM in Canopy Gardens.

This event is FREE to attend with admission!


10.

OPEN HOUSE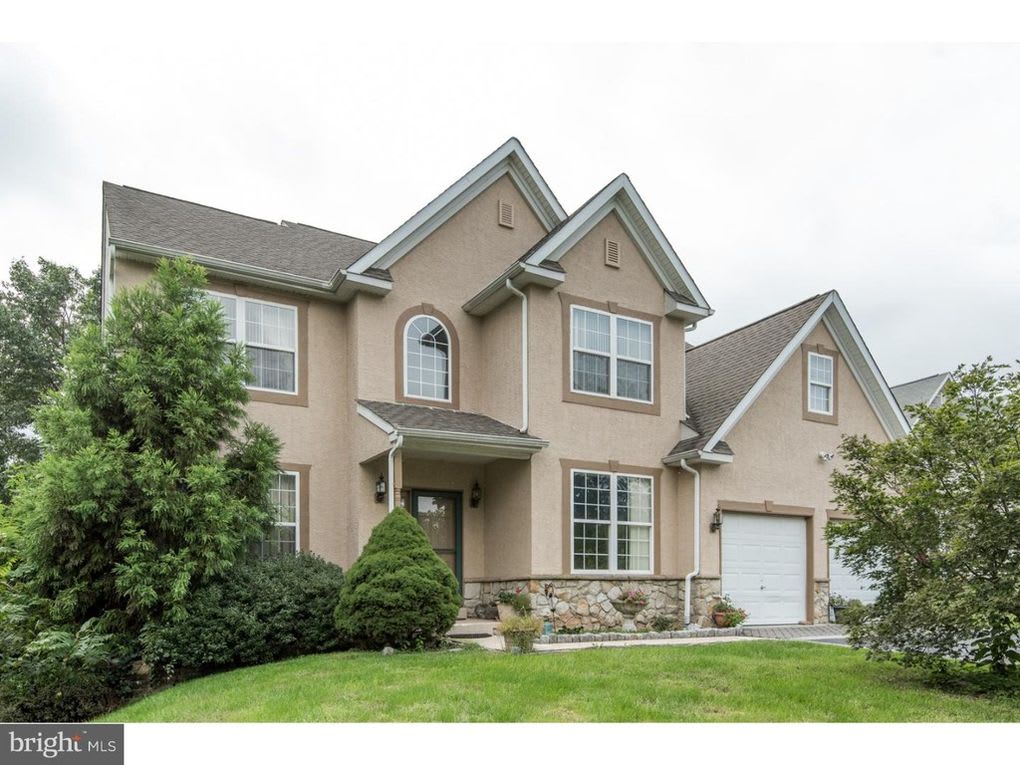 802 GENERALS DRIVE, EAST NORRITON
SUNDAY, FEBRUARY 18TH, 1-3PM

Call Linda Gedney at (215) 205-0181 to schedule a private showing.
Stunning colonial home with extensive landscaping on a family friendly, cul-de-sac lot!
​
Click HERE for more details.

Sources: visitpa.com, valleyforge.org, uwishunu.com