TGIF! Ready for the weekend? If you're looking for something fun, entertaining, or educational to do in Southeastern, PA, you've come to the right place. We've created a list of some of our favorite events this weekend so you won't miss a thing. Enjoy!


1.

BLUE CROSS RIVERRINK SUMMERFEST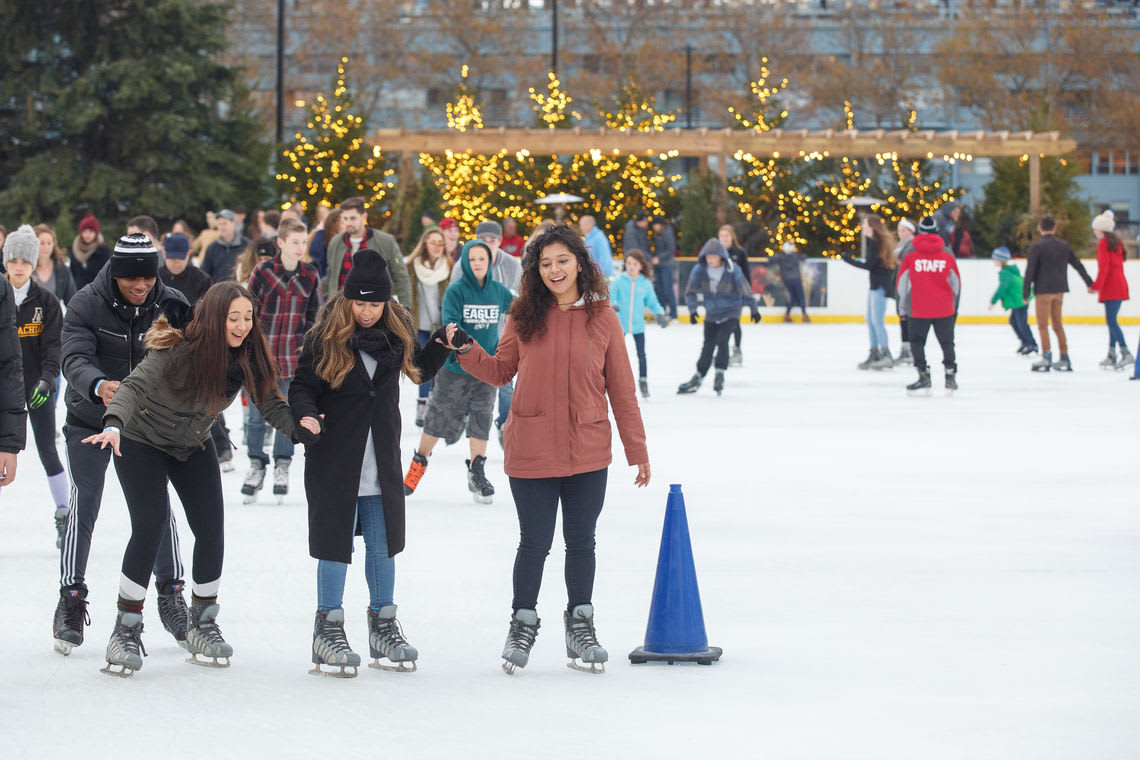 PHOTO COURTESY BLUE CROSS RIVERRINK SUMMERFEST


OPEN EVERY DAY UNTIL SEPTEMBER 3RD
101 South Columbus Blvd., Philadelphia, PA 19106
215-925-RINK | [email protected]
SUMMERFEST IS FREE - Roller Skating, Rides, Games and other Activities are Pay-As-You-Go

Blue Cross RiverRink Summerfest is a huge seasonal attraction that draws crowds eager to experience Philadelphia's only outdoor roller-skating rink and The Midway, with its light-up 60-foot-tall Ferris wheel, carousel, boardwalk games and a nine-hole mini-golf course!

After the fun, you can grab a bite to eat from Chickie's and Pete's Waterfront Crab Shack, Franklin Fountain Clubhouse Cabin and other food vendors. Bars are set up around Summerfest serving local beers and cocktails.

Live bands and DJ sets are on the schedule for this year's Summerfest.

Click HERE for more details.


2.

PHILLY BEER WEEK
JUNE 1ST- 10TH
Various Locations throughout Philadelphia
Cost Varies By Location

​For 10 days starting this Friday, over 50 breweries showcase more than 100 styles of beer at the Opening Tap event at The Fillmore. Enjoy the dozens of happy hours and beer-pairing brunches and dinners happening this first weekend, there's also a brewing class at Tria (on Saturday), a luau-themed beer barbecue at Uptown Beer Garden (Saturday) and the fifth annual Philly Beer Week Bar Olympics at Grey Lodge Pub (Sunday).


3.

FETE DAY AT ELFRETH'S ALLEY
SATURDAY, JUNE 2ND
Elfreth's Alley, 124-126 Elfreth's Alley, Philadelphia
Pay As You Go

Spend the afternoon on the the nation's oldest residential street during our annual Fete Day celebration. Get a rare glimpse into many of the 18th-century private homes of residents while enjoying crafts, music and colonial games. Take an 18th century family photo on the alley.

Dating back to the 1930s, this traditional celebration is the only opportunity of the season for visitors to actually step into the private homes of Elfreth's Alley and discover how generation after generation have continued to preserve, alter and add to these historic structures.

​Click HERE for more details.


4.

ALES & PETALS/CARS & MOTORCYCLES OF ENGLAND CAR SHOW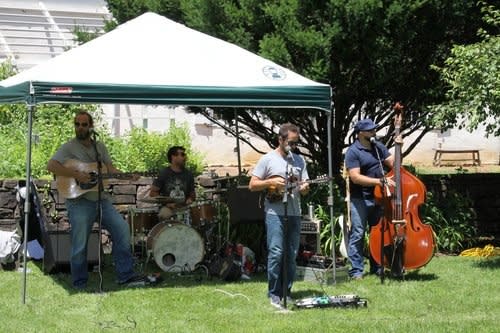 PHOTO COURTESY OF www.historichopelodge.org


SATURDAY, JUNE 2, 2018
Hope Lodge, 553 S. Bethlehem Pk, Fort Washington, PA
215-646-1595
10:00 AM 4:00 PM
Adults: $10 | Seniors: $5 | Children 12 & Under: Free

Please join them for their 2nd Annual Ales & Petals Event and the return of the British Car Show (last seen at Hope Lodge in 2008)! Set-up your lawn chairs and picnic blankets in their splendid gardens to enjoy food, live music and craft beer tastings, wines and ciders and tour classic British Automobiles. This event will also feature tours of the mansion and colonial games for the kids.

Rain Date: Sunday, June 3rd from 10am - 4pm

Click HERE to learn more.


5.

ST. SOPHIA SPRING GRECIAN FESTIVAL 2018
PRESENTED BY: ST. SOPHIA GREEK ORTHODOX CHURCH
MAY 30TH - JUNE 3RD
St. Sophia Greek Orthodox Church, 900 S. Trooper Rd., Jeffersonville
11AM - 8PM

The full Greek experience - Greek food, wine, music, dancing, Church tours, plus rides and amusements! Restaurant opens at 11am (Fri & Sat) and 12pm (Sunday). Rides hours Friday 6pm to close, Saturday 3pm to close and Sunday 1pm-5pm family special. Weather Permitting.

Click HERE for more details.


​6.

UNNECESSARY FARCE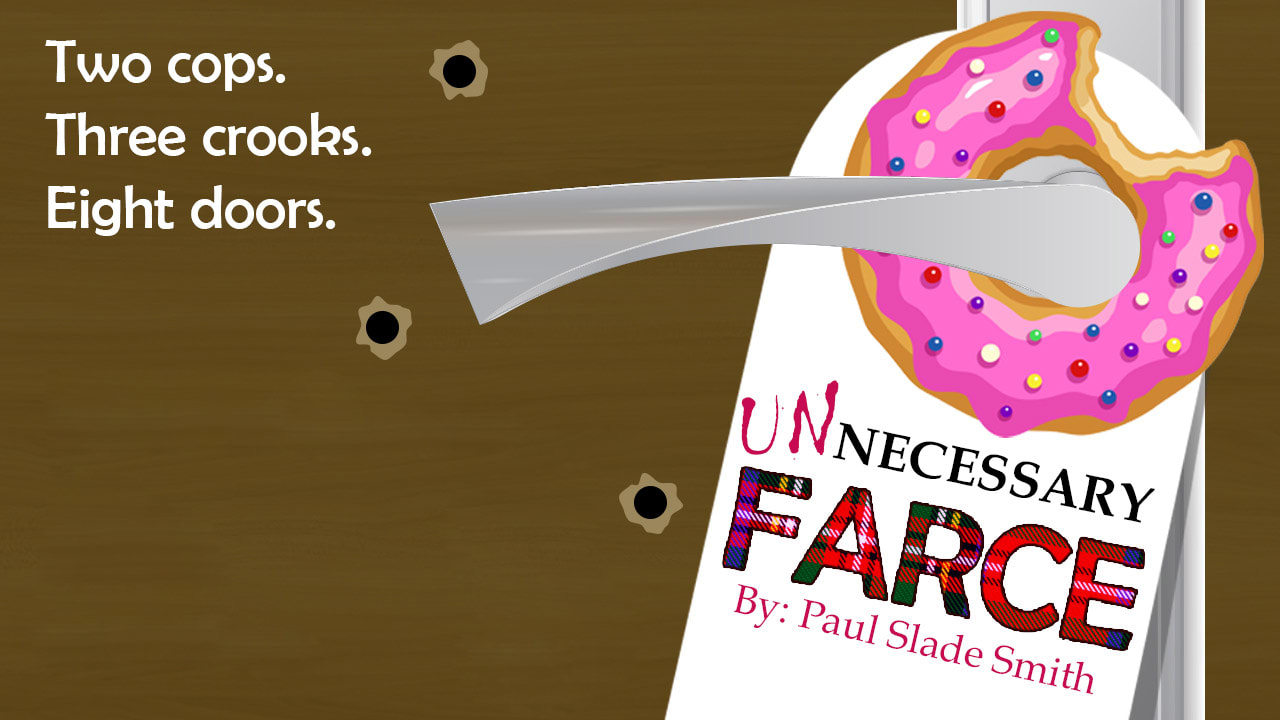 PHOTO COURTESY OF WWW.THEVILLAGEPLAYERS.COM


JUNE 1ST - JUNE 16TH (Recurring weekly on Sunday, Friday, Saturday)
The Village Players of Hatboro Inc., 401 Jefferson Ave., Hatboro
(800) 838-3006
$15 General Admission

The Village Players of Hatboro is proud to announce the final show of our 71st season, Unnecessary Farce, written by Paul Slade Smith.

The play is directed by James Kirkwood & Donna Nicolazzo and is produced by Richard Lutz with Dawn Marshall assisting. Performance dates are June 1, 2, 3, 8, 9, 10, 15, and 16. Friday and Saturday shows begin at 8pm and Sunday matinees begin at 2pm

SYNOPSIS:
(Comedy) Two cops. Three crooks. Eight doors. Go. In a cheap motel room, an embezzling mayor is supposed to meet with his female accountant, while in the room next-door, two undercover cops wait to catch the meeting on videotape. But there's some confusion as to who's in which room, who's being videotaped, who's taken the money, who's hired a hit man, and why the accountant keeps taking off her clothes.
​PARENTAL WARNING: CONTAINS SOME STRONG LANGUAGE AND SEXUAL SITUATIONS

Click HERE for details and tickets.


7.

PHILADELPHIA AMBASSADOR BIG BAND
JUNE 3, 2018
Act II Playhouse, Ltd., 6 E. Butler Avenue, Ambler, PA 19002
Phone: (215) 654-0200
8:00 PM
Price: $20.00

The Philadelphia Ambassador Big Band (PABB) was founded by Dylan Band and Joseph Block. Since its inception in the summer of 2016, the band has taken off dramatically to become one of the top big bands to see in Philadelphia.

PABB has performed at esteemed venues such as South Jazz Parlor, Chris' Jazz Cafe, the Mid-Atlantic Jazz Festival, the Community Unity Festival and many more! PABB is rejuvenating the big band scene in Philly, while paying homage to the legendary writers, particularly Duke Ellington, Thad Jones and Count Basie.


8.

CIVIL WAR EVENT AT HISTORIC PENNYPACKER MILLS
JUNE 2ND - JUNE 3RD
Pennypacker Mills, 5 Haldeman Rd, Schwenksville, PA 19473
Saturday: 10 am to 5 pm; Sunday: 10 am to 4 pm.
(610) 287-9349
FREE, suggested donation $2 per person

In 1863, twenty-year old Samuel Pennypacker boarded a train for Harrisburg to support the urgent request of Governor Curtin for men to volunteer in an emergency militia. Thus began a six week life-changing experience for young Pennypacker that would color his view about honoring military units years later when he became Governor of Pennsylvania. Come to the Mills and relive those challenging days when so many men fought for our country. Watch a daily battle scenario, see an artillery demonstration, visit the Civilian Street and see living history demonstrations, kids can enlist in the Be a Soldier Kid Enlistment program and learn to march & drill, and take an exciting tour of the Pennypacker mansion and discover how both men and women helped in the war effort. Food vendor.

All ages welcome.

Pennypacker Mills is the home of Pennsylvania Governor Samuel W. Pennypacker (1903-1907) and his family. Set on 170-acres of bucolic farmland, the mansion is completely furnished and houses an extensive collection of official and personal artifacts of the Pennypacker family. Operated by the County of Montgomery, the site is open year-round for guided tours, seasonal events, educational programs, changing exhibits, and special programs. Closed Mondays and major holidays.

Click HERE for more details.
9. Jaws In Concert with The Chamber Orchestra of Philadelphia at The Mann Center
Saturday, June 2, 7:30 PM
The Mann Center, 5201 Parkside Avenue
$25 and up

Forget Shark Week! Movies @ The Mann kicks off its 2018 season with a screening of the timeless summer thriller Jaws. See the film play on three large screens while The Chamber Orchestra of Philadelphia performs the haunting, Academy Award-winning score in sync with the movie.


10.

OPEN HOUSES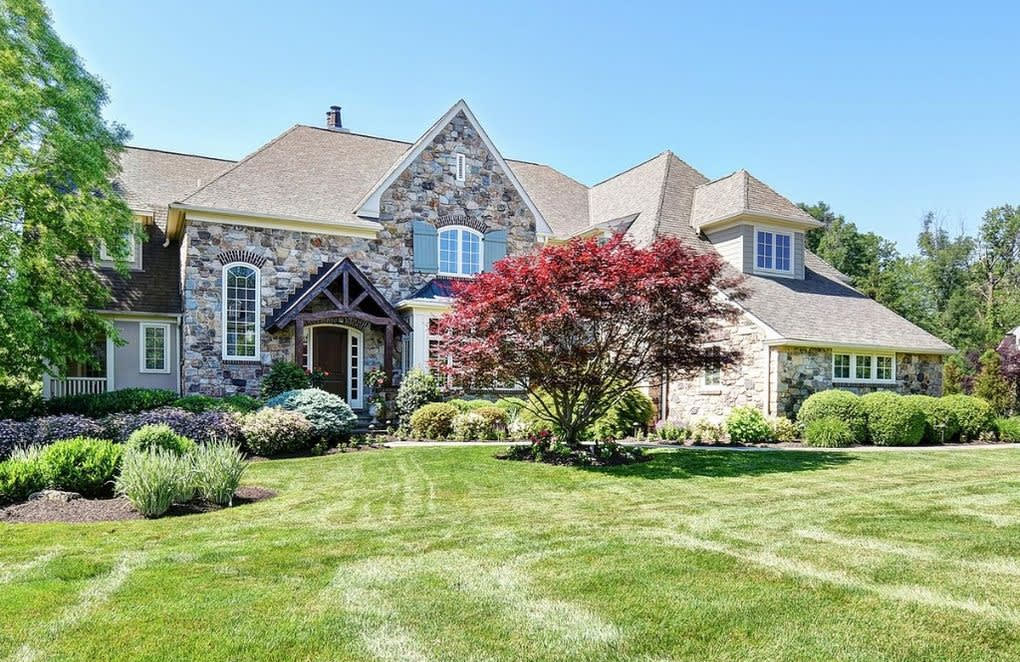 ​OPEN HOUSE - SUNDAY, JUNE 3RD 1-3PM
882 S PENN OAK RD, LOWER GWYNEDD, PA 19002 - $2,449,000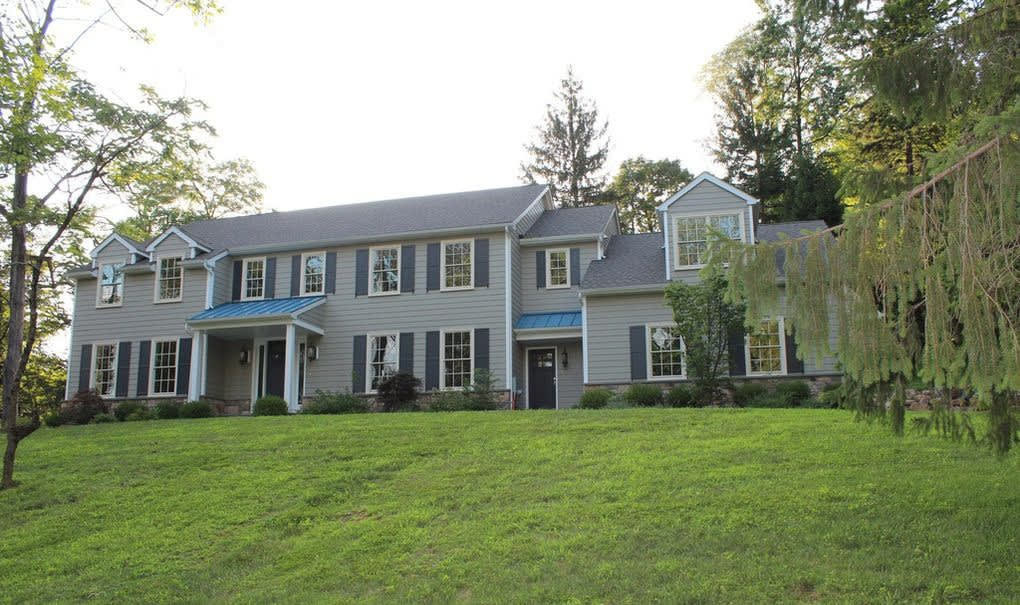 OPEN HOUSE - SUNDAY, JUNE 3RD 1-3PM
1140 RYDAL ROAD, JENKINTOWN - $1,395,000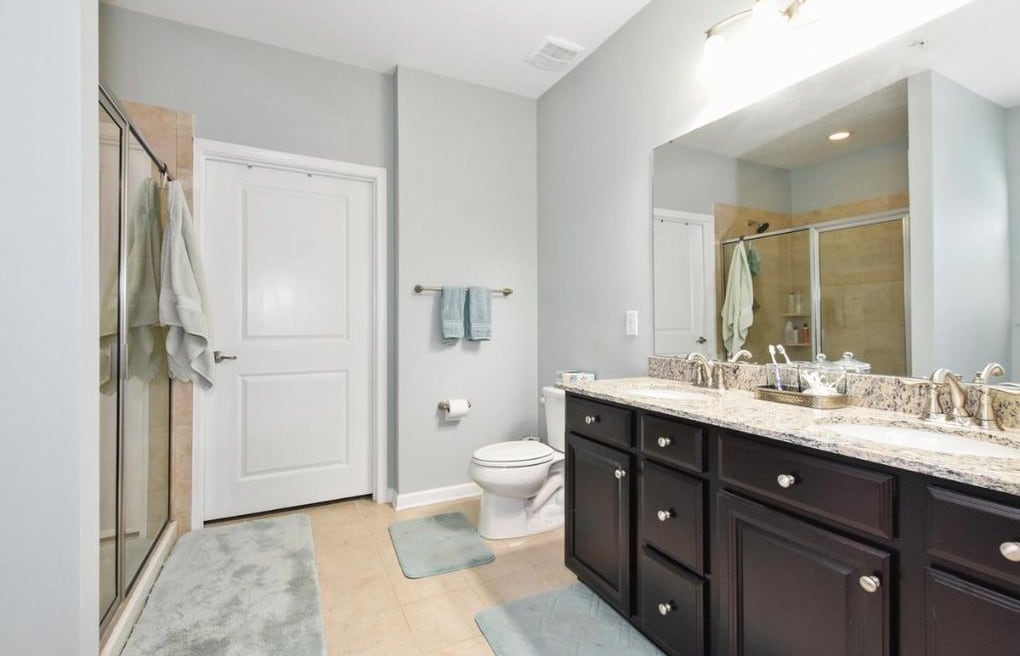 OPEN HOUSE - SUNDAY, JUNE 3RD 1-3PM
811 REYNARDS RUN, BLUE BELL - $609,900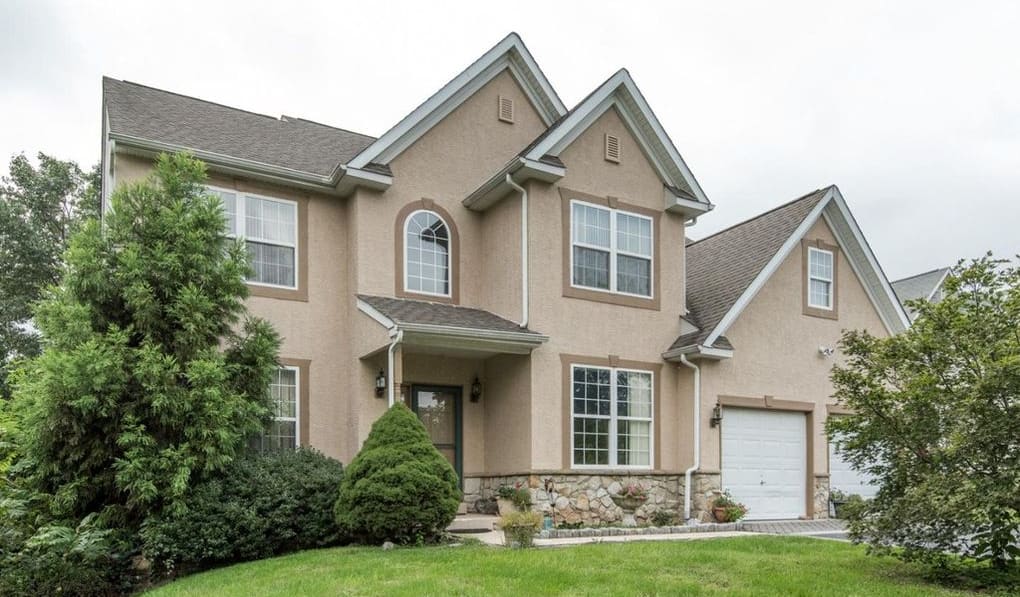 ​OPEN HOUSE - SUNDAY, JUNE 3RD 12-2PM
802 GENERALS DRIVE, EAST NORRITON - $399,900

SOURCES: UWISHUNU.COM, VALLEYFORGE.ORG, EVENTBRITE.COM