If you're looking for something fun, entertaining, or educational to do over the weekend, you've come to the right place. We've created a list of some of our favorite events this weekend so you won't miss a thing. Enjoy!
Community Menorah Lighting in Old City
Sunday, December 2, 4:30 pm
Betsy Ross House, 239 Arch Street, Philadelphia
Free event
The Betsy Ross House courtyard will also be home to a community menorah, with a lighting ceremony hosted by the Old City Jewish Arts Center from 4-5 pm on Sunday, December 2. Throughout the season, activities, including Colonial chocolate making, performances by local choirs and more will add to the festive feel at the House. The ever-popular New Year's Eve celebration of Betsy's birthday closes out the celebration, 11-4 pm on Monday, December 31st.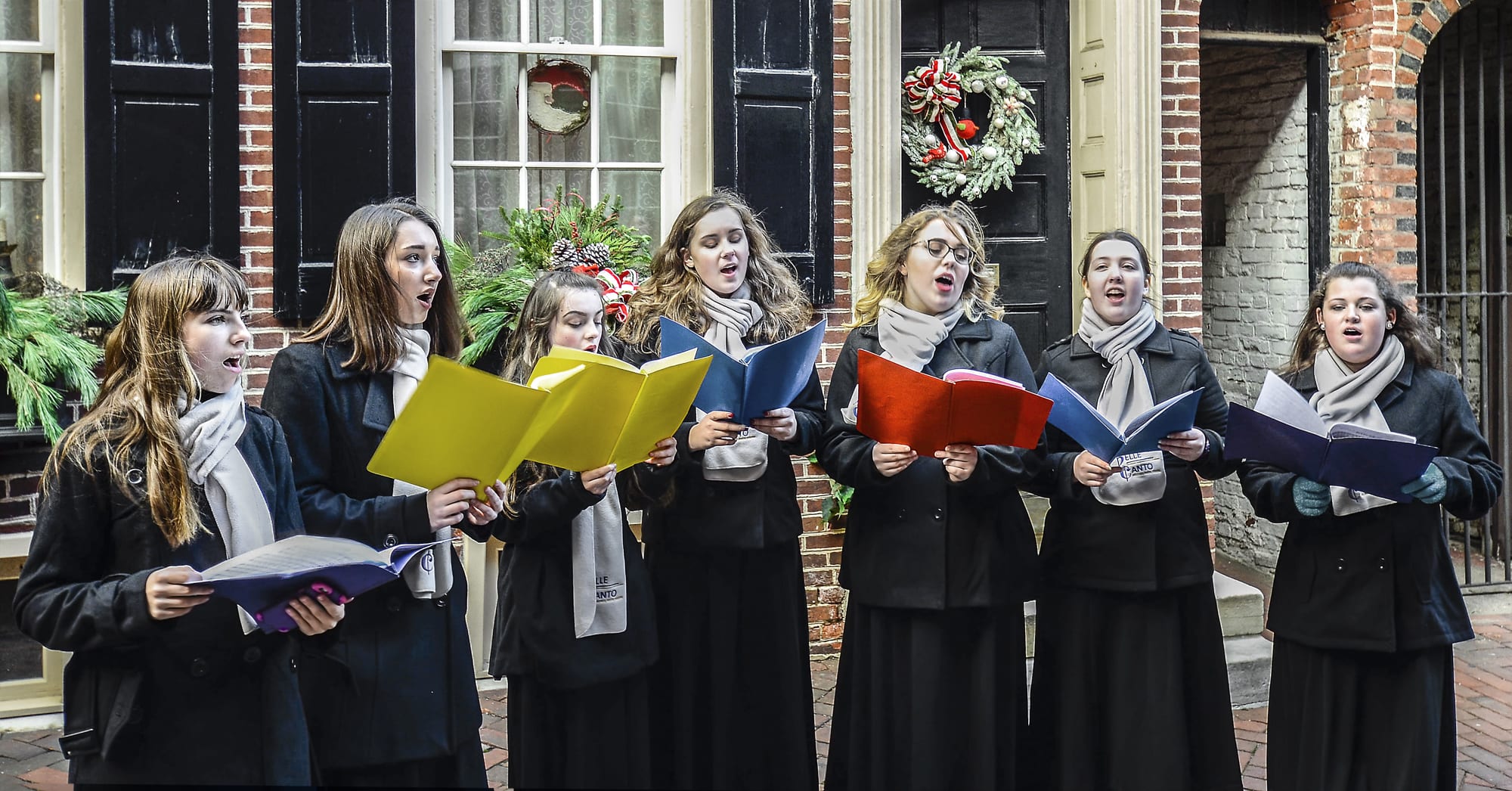 PHOTO BY R. KENNEDY FOR VISIT PHILADELPHIA
Saturday, December 1st, 3-7 pm
124-126 Elfreth's Alley, Philadelphia
Cost: $25
This holiday event is the last opportunity of the year for visitors to enter the private historic homes on Elfreth's Alley. Like the house exteriors, some boast traditional decorations and others feature their owners' own artistic imaginations. Deck the Alley marks one of only two times residents open their homes to the visitors of this historic street.
Visitors will see Santa Claus, hear the sounds of colonial carolers and watch traditional loom weaving as the street transforms into a winter wonderland under the glow of holiday lights. Tickets also include entry to the Making Christmas exhibit.
Tickets at $25 per person. Purchase your tickets in advance.
Click HERE for more details and tickets.
The Voices of Gwynedd Carol Nights
Friday, November 30th and Saturday, December 1st, 8 pm
Julia Ball Auditorium, 1325 Sumneytown Pike, Gwynedd Valley
Sponsored by: Gwynedd Mercy University
Call: 215-641-5599
The Voices of Gwynedd will lead you on a journey to find the Christmas Star. THE STAR is a charming Christmas movie, where a small, but brave donkey and his animal pals play a big role in the first Christmas. The animals follow THE STAR and become accidental heroes in the greatest story ever told. The star symbolizes the holy star that appeared quite miraculously in the eastern sky the day Jesus Christ was born. You will enjoy some traditional carols such as the "We Three Kings" and "Silent Night" but also the new sensational hit by Mariah Carey called "The Star" which urges us to "follow your heart, follow the light, follow that star."
​Call (215) 641-5599 for details.
PHOTO COURTESY PEDDLER'S VILLAGE
Saturday, December 1st & Sunday, December 2nd
Santa Parade starts at 1:30pm both days
Shops are open until 9 pm on Saturday & 7 pm on Sunday
Free admission
Catch the Santa Parade through the Village on both Saturday and Sunday at 1:30 p.m. through the Village! Visit the Annual Gingerbread House Competition and Display in the Village Gazebo throughout the weekend. Keep an eye out for multiple fire pits throughout the Village where you can roast your very own marshmallow or just keep warm and cozy.
​FESTIVAL PACKAGES
The Christmas Festival Package offers guests guaranteed parking and priority restaurant seating (up to a party of four) at Peddler's Village restaurants as well as a Peddler's Village Bag, a Local & Loyal Rewards Card and a Festival Guide. Click here to purchase your Festival Package.
Stop by the Main Green all day where Cock 'n Bull will be serving up Hot Apple Cider over a live fire as well as warm pretzels and hot dogs.
Please note: Due to the recent weather, parking for this event will be limited. We advise you to arrive early or to carpool.
Click HERE for more details.
Photo Courtesy of Valley Forge Beer Fest
Saturday, December 1st
12:30-4pm 1st Session; 5:30-9pm 2nd Session
Greater Philadelphia Expo Center - Hall A, 100 Station Ave, Oaks
This thirst-quenching pay-one-price tasting experience, called "a not-to-be-missed event for fans of real beer" by Drink Philly, will be fun-filled day for all—the beer lover and the cider drinker. The event will break all records of years past with over 150 beers and ciders for sampling. Shoulder to shoulder with the most popular local breweries and cideries will be amazing producers from across the country and around the world. Check back often, the list will be updated frequently. The Expo Center is easy to get to and offers ample free on-site parking. A sell-out is expected, so get your tickets early. For the 8th year in a row, they are proud to partner with the local Committee To Benefit the Children (CBC) and support them in their efforts to improve the quality of life for children and families who face cancer, leukemia and serious blood disorders.
​Click HERE for tickets.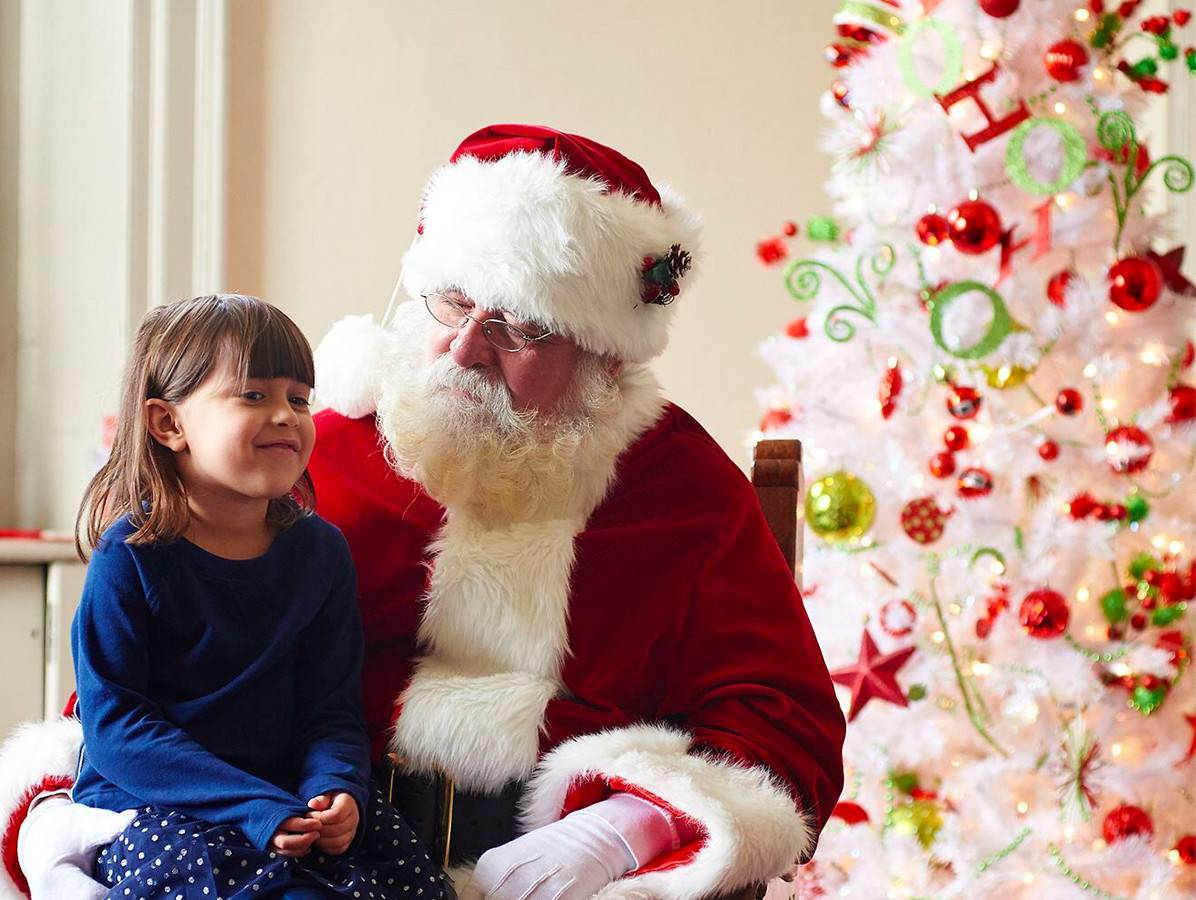 PHOTO COURTESY A VERY PHILLY CHRISTMAS
Sounds of the Season at the historic homes of Fairmont Park
Saturday, December 1st, 10am-4pm
​Join them at the historic houses, in collaboration with WRTI, kick off this year's A Very Philly Christmas with some of the best regarded music organizations in Philadelphia.
Each of the 5 houses will host one of these premier Philadelphia musical organizations as well as some of the most talented Philadelphia area student musicians. Enjoy all these wondrous sounds while taking in the beauty of the houses decorated for the holidays.
Participating historic houses include Cedar Grove, Laurel Hill Mansion, Lemon Hill Mansion, Historic Strawberry Mansion and Woodford Mansion. All houses are located within east and west Fairmount Park in Philadelphia.
Discounted passes available for $30 which include entry to all 5 participating houses as well as house to house transportation via the Holiday Houses Loop powered by PHLASH.
Family Day at Lemon Hill Mansion
Sunday, December 2nd, 10am-4pm
Join them at Lemon Hill Mansion as the historic houses celebrate "Family Day" with a full day of entertainment and activities for children aged 12 and under including a visit from Santa himself. Free admission to the houses for all children under 12!
​Click HERE for more details.
Saturday, December 1st, 3-9pm
Contact: Kimberly Boice (610) 584-5104
Peter Wentz Farmstead, 2030 Shearer Road, Lansdale
The soft glow of candles will guide you throughout the Farmstead for tours showcasing colonial music, seasonal entertaining, and a visit from Belsnickel, a Pennsylvania German St. Nicholas in furs. (Last tour begins at 8:30pm).
​Click HERE for more details.
Saturday, December 1st, 1:00 pm
Butler Avenue, Ambler
Ambler Main Street's Annual Holiday Parade is Saturday, Dec 1st! The parade is always a wonderful community event that you don't want to miss.
Arrive early to get your prime spot on Butler Ave and enjoy the bands, floats, Mummers, and more. And, don't forget who else will be there… SANTA!
Check out their Facebook page for updates. Or click HERE for details.
The 6th Annual Coffee & Tea Festival
Saturday, December 1, 2018, 10am-5pm
Sunday, December 2, 2018, 10am-4pm
Greater Philadelphia Expo Center - 100 Station Ave, Oaks
The Greater Philadelphia area is gearing up for the 6th annual Coffee & Tea Festival! Join more than 50 exhibitors from around the nation as they pour tastings of their finest coffees and teas, and introduce you to new and award-winning products! This international extravaganza celebrating all things coffee and tea will offer two days of seminars from well-known industry pros and pioneers, pairings, tastings and more! The exhibit hall will also feature some of the most delectable sweet and savory foods to compliment the spectacular collection of local and national coffees and teas.
Plus, the first 500 attendees to walk through the doors each day will be handed a free shopping bag!
Bring your family, bring your friends - make it an inexpensive and delicious outing! Join them for a day full of flavor! Sample. Sip. Savor.
Photo Courtesy of Wells Fargo Center
Sunday, December 2nd, 6:00 pm
Wells Fargo Center, 3601 S. Broad Street, Philadelphia
Click HERE for more details and tickets. ​
Sources: www.visitphilly.com, www.uwishunu.com, www.valleyforge.org, www.amblermainstreet.com, montgomercountyalive.com, eventbrite.com